The initiative improves career matching between employers and jobseekers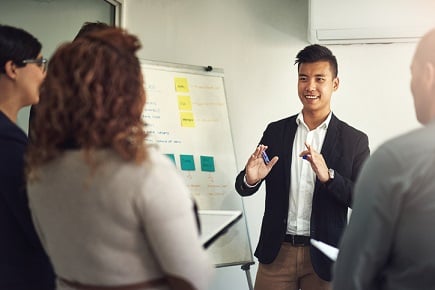 Workforce Singapore
(WSG) launched on Wednesday a rebranded Careers Connect centre as part of efforts to improve career matching between employers and jobseekers, through an expanded suite of customized career matching services.
Careers Connect is also stepping up on offering recruitment advice to employers by offering the Job Description Workshop. The employer-centric workshop assists in the creation of more defined criteria to help employers identify suitable jobseekers more effectively using skills-based requirements under the "Knowledge, Skills, Attributes" framework.
"WSG's Careers Connect is where career aspirations and hiring needs connect and serves as the bridging point between jobseekers and employers. We will continue to do our best to minimize missed matches in the labour market, through effective partnerships with individuals and employers," said Tan Choon Shian, Chief Executive of WSG.
Under the expanded matching services, jobseekers can benefit from job tips and industry information, as well as assistance to overcome emotional stress arising from the trauma of job loss or multiple unsuccessful job applications.
In case jobseekers need more in-depth support, the revamped career centre offers them tailored career management and counselling programs, and dedicated one-to-one career coaching. These include the one-to-one counselling program Career Recharger, the step-by-step career goal-planning program Career Catalyst and the peer support program Career 360.
The expanded suite of career matching services will be featured in all three of WSG's Careers Connect centres at the Lifelong Learning Institute in Paya Lebar, Our Tampines Hub, and Woodlands Civic Center. Aside from the use of computer terminals at Self-Help zones, jobseekers may also receive immediate career advisory tips from Career Coaches on the use of the self-help resources.
Related stories:
WSG announces second "career matching provider"
Singapore makes headway on national HR Industry Manpower Plan