In its new manifesto, the Worker's Party has called for a general minimum wage and a number of other measures aimed at boosting the Singaporean workforce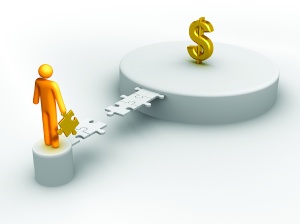 A general minimum wage was just one of the many labour-related policies announced at a Workers' Party (WP) press conference on Saturday (29 August).
Central executive council member, Gerald Giam, revealed the party's 48-page manifesto and explained some of the policies. Noting that countries such as Hong Kong have recently introduced a minimum wage, he said it was time that Singapore did the same.
He proposed the minimum wage would be pegged to the average household expenditure on basic needs at first. In 2012/13, this was S$1,250 for a four-person household according to the government's Household Expenditure Survey. The level of the minimum wage would later increase over time while net job creation would be tracked simultaneously.
This new minimum wage proposal would take over from the Progressive Wage Model (PWM) that the government introduced in 2014. Currently, the PWM only covers three sectors – cleaning, landscaping and security. The new WP minimum wage would apply to employers in all sectors.
The party also proposed new initiatives to get more females into the workforce. This would include targeted training and job-matching schemes.
"This group of women is trying to get back into the market place but lack the confidence and skills," said Daniel Goh, potential candidate for the WP. He proposed this was a better method of boosting the workforce than looking at immigration as the "easy way out".
A push for more female workers would benefit businesses in the long-term, providing much needed relief from a tight labour market by bringing in local workers to firms struggling with lower foreign worker quotas.
The WP manifesto also contained a number of other labour-related promises which may affect local employers:
Maintaining foreign worker numbers at around 1.6 million if a resident workforce growth of one per cent is achieved
Mandatory workplace and job design for large companies to better retain and improve the productivity of senior workers
Tracking employment participation of senior workers, highlighting industries which under-employ this demographic and then implementing targeted measures to fill these gaps
A mandatory Employment Security Fund (ESF) into which 0.1% of basic wages, shared equally between employee and employer, would be paid
Related stories:
Workers' Party member slams government labour policies
Retailer increased wages but did not expect what happened next
Will MOM's new foreign salary limits affect your organisation?