During a party walkabout, the WP expanded on its recent announcement to bring in a minimum wage and explained how this will ultimately benefit employers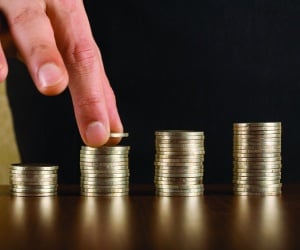 Following on from its
release of its manifesto last Saturday
, The Workers' Party (WP) has given additional information about its proposed minimum wage scheme.
Talking to the media during a Workers' Party walkabout on Thursday (3 September) at New Upper Changi Road, Leon Perara, WP candidate for East Coast Group Representation Constituency (GRC), said it would like to see a "phased rollout" for the national minimum wage, starting at S$1,000 per month and then increasing it over a "few years".
The wage will finally settle at S$1,250. This is the current Average Household Expenditure on Basic Needs according to the government's Household Expenditure Survey which was last run in 2013.
"We are confident (this will work) because the level we are proposing is modest," said Perera, adding that the phased rollout would ensure that effects on job creation could be monitored while safeguarding against job losses as a result.
Gerald Giam, another East Coast GRC candidate for the WP, criticised the government's current Progressive Wage Model, saying it was more rigid than the WP's proposed minimum wage.
"It imposes a lot more burden on the employers to have to not only pay a higher wage, but take (staff) out of their work to go for training and spend these hours," Giam told reporters. "Some of this low-wage work requires more on-the-job training than classroom training."
On the other hand, a minimum wage would give businesses more flexibility when improving productivity, Giam said.
"We believe once employers are pushed to pay a higher wage, they would make choices ... so that productivity matches wage levels," he added.
When asked why the WP had decided to propose a minimum wage now, Giam told the media that the Party had been discussing the idea for a long time.
"The government has said that they wanted to improve productivity," he said. "And yes, we agree that productivity growth is important but unfortunately in the last four years we have seen either flat or negative productivity growth… So we feel that this is a time when we cannot wait any longer."
Related stories:
Workers' Party push for minimum wage
Workers' Party member slams government labour policies
HRDs face tough new foreign recruitment laws