Women working in London's financial district can expect to receive Christmas bonuses half that of men in similar roles, a new report has found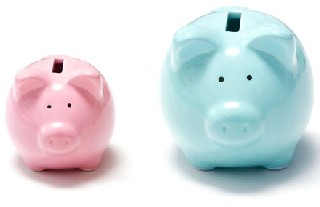 (BLOOMBERG) – Female employees working in London's financial district are expecting bonuses half the size of men's as positions with a high discretionary payout continue to be dominated by males, according to a recruitment firm.
Women working in the City anticipate an average bonus of £16,240 (S$34,600), while men see themselves getting an average of £32,840 (S$70,000), according to an Astbury Marsden study published Monday. Female directors expect an average bonus of £25,810 ($S55,000), compared with £50,300 (S$107,000) for men at a similar level, the research found.
"The reality is that the sectors where there's a high reward culture are still male dominated, with women often making up a larger proportion of the non-commission earning side of businesses such as human resources or marketing," Adam Jackson, managing director at Astbury Marsden, said in the report. "Trading floors, for example, have a reputation for being largely a male environment, and many women can be put off from applying to these types of roles."
The difference in bonuses reflects a continued wage gap across most industries. Women today are still being paid the average wage men earned almost a decade ago, and at the current rate of convergence it will take 118 years before equal pay is achieved, according to a World Economic Forum report from November. In a bid to improve transparency, the U.K. this year announced new measures requiring large employers to include bonuses when publishing workers' average pay, according to Astbury Marsden.
"The recent measures announced by the government will help create more pay transparency within the City, and will help drive conversations and change within companies," Jackson said. "Once these regulations begin to take effect, it's likely that we'll begin to see the gap between bonuses close further."
Related stories:
Gender a career barrier for 90% of women, study suggests
One in two Singapore firms hiring more female tech staff
Singapore boards falling behind on gender equity