Surprising results have emerged about the number of women who are willing to take on international assignments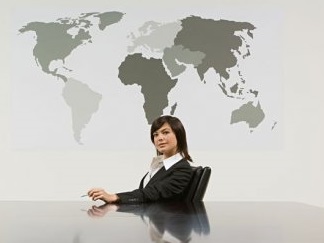 Although 83% of female professionals in Singapore want to take a mobility experience within the first six years of their career, 25% feel their current employer offers both men and women equal opportunities for international assignments.
These results came from a new survey from
PricewaterhouseCoopers
(PwC),
Modern mobility: Moving women with purpose
, which surveyed 3,937 professionals worldwide. This included 70 women and 34 men in Singapore.
Breaking free from assumptions
The report challenged a number of stereotypes that lie behind female professionals and overseas assignments.
Although it is commonly believed that women with children don't wish to work overseas, 41% of female respondents who wanted to undertake an international assignment said they were parents. This is compared to 40% amongst male professionals.
Another stereotype is that women won't want to relocate as it may put their partner's higher income at risk. Again, this was challenged with 85% of women in Singapore in dual-career couples earning equal to or higher than their partners.
"To overcome the barriers to more gender-inclusive mobility, employers must first identify and understand the actual – not assumed – barriers confronting them. Using data analytics to gain a clear view of current mobility and wider workforce demographics is one avenue that companies can explore to close this gap," said Karen Loon, diversity leader at PwC Singapore.
Gaping gaps in diversity
The report also highlighted misalignments between how senior executives manage succession pipelines and what women want. Although many use international relocation to develop leaders, only 22% of employers are actively trying to increase their female workforce mobility.
"This PwC report highlights a number of critical diversity disconnects. CEOs must drive an agenda where women are both aware of, and provided with, the critical experiences required to progress their career, including international assignment opportunities," Loon said.
Furthermore, only 22% of global mobility executives say their mobility and diversity strategies are aligned, the study found.
This is bad news for companies seeking to attract and retain the top female professionals as 69% of women in Singapore see employers which offer mobility initiatives as more attractive. For those already working with a firm, 71% of women feel that international opportunities are critical if firms wish to retain them in the workforce.
"As Singapore becomes more prominent on the world stage, Singapore companies and brands will naturally need to level up to compete at an international level. Global mobility and international experience can play a big part in retaining talent and driving innovation, which are necessary for competing at a global level," Loon said.
Related stories:
The most critical factor in your relocation program
Why are relocation programs failing?
How can HR attract Singaporeans working abroad?