HR experts in Singapore weigh in on how MOM's recent increases for foreign worker salary requirements will impact hiring processes and employee wages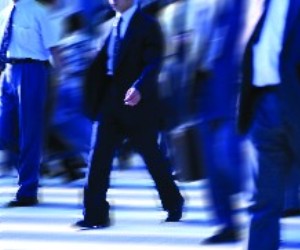 Experts in Singapore say the decision by the Ministry of Manpower (MOM) to increase the minimum salary limits for foreign workers will not have much impact on how companies hire or pay foreigners.
"Employers generally do not top up or raise salaries just to match a higher salary criteria," Chan Chong Beng, chief executive of Goodrich Global, told
The Straits Times
. "They will look at the candidate and the market rate before determining the pay."
Those earning between $4,000 and $5,000 are mostly middle managers according to local HR experts. These individuals "have lower bargaining power than senior executives whom companies, especially multinationals, will go all out to attract to Singapore," human resource consultant, Martin Gabriel, from HRMatters21 told
The Straits Times
.
Due to Singapore's high cost of living, expat middle managers may not wish to relocate their families anyway. For those that do, organisations may need to deal with added negotiations if that worker fails to meet MOM's new salary requirements. Aspects such as annual leave may be up for discussion so foreign employees can still return home to visit their families.
Even if increased salary limits turn expats away from seeking work in Singapore, demand for workers is still much lower than supply. Companies should be able to tap into local talent and make up for any possible drop in foreign employees.
To recap these changes
, MOM announced last week that it had raised the salary limits of foreign workers wishing to relocate their spouse or parents as well. From 1 September, workers will need to earn at least $5,000 a month to apply for Dependant Passes (DPs) for their spouse and/or children and at least $10,000 a month to apply for Long Term Visit Passes (LTVPs) for their parents.
There were 178,900 employment pass holders working in Singapore as of December 2014 according to the latest MOM statistics. The Ministry has not given any information about the number of DPs or LTVPs in recent times however. The last indication of this was in 2012 when the then Minister for Manpower, Tharman Shanmugaratnam, said the government had welcomed approximately 35,000 dependants between 2005 and 2010. About 4,200 of these had also gained employment at the time.
Related news:
MOM sets new salary limits for foreign workers
HRDs face tough new foreign recruitment laws
Tighter foreign worker policies "threatening the survivability" of Singapore firms