Singapore's ever-changing economy can sometimes be a hostile environment for HRDs – we asked the experts if the industry can survive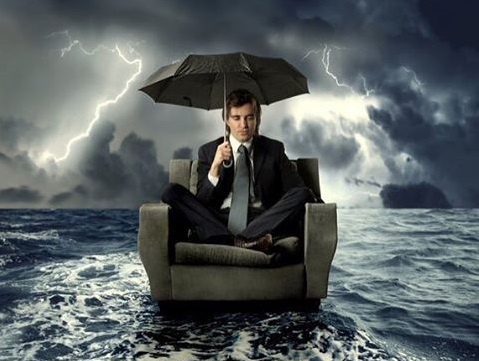 In today's rapidly changing world, should HR practitioners be worried about protecting against any future changes? While recruiting specialist
Hays
says no, other experts are not so sure.
According to the latest
Hays Quarterly Report
, demand for HR business partners of all levels continues to increase throughout Singapore and the Asia-Pacific.
"These professionals are well placed to find and keep jobs both now and in the future," said Lynne Roeder, managing director of Hays in Singapore. "They don't need to 'future-proof' themselves as they already have the technical skills and experience employers will continue to need in future years."
Roeder told
HRD
there is an increased demand for candidates experienced in L&D as well as talent management. This trend arises from multi-national corporations who are struggling to attract and retain employees in a tight recruitment environment.
Finian Toh, associate director of Kerry Consulting, told
HRD
he only partially agreed with this emphasising it was more likely that "true blue HR business partners
who know the business
" were the ones in demand.
According to the Hays report, the job market in the financial services sector was picking up for HR professionals with more career options available than before. Toh refuted this however.
"I don't see how because the financial services sector has been quite stable in terms of recruitment," he said. "Mostly, they're all replacement roles because certain senior professionals have been affected by the downsizing of some European banks."
However Toh agreed with Hays' statement that more hybrid roles – strong HR business partners with backgrounds in specialist areas – were being created.
"HR business partners have to do more with less and hence require an in-depth knowledge of specialist areas like L&D and compensation & benefits," he said. "At the same time, they need to have strong HR business fronting skill sets."
With regards to Hays' predictions of a greater demand for L&D and talent management for regional and global candidates, Toh concurred.
"There is a pool of baby boomers who are going into retirement in the next five to ten years," he said. "So there is a very urgent need for organisations to prepare a steady stream of successors. Hence there will be a continuing focus on L&D – making sure their people skills are up to scratch – and at the same time making sure there is an adequate pool of talent within the company."
Related stories:
How Deputy PM Tharman's words apply to the future of HR
Manpower minister lays out strategy for "future-ready" firms
The one skill that will increase your power and influence in HR