The Singaporean government says initiatives are in place to help organisations defray costs of assistive technology when they hire PWDs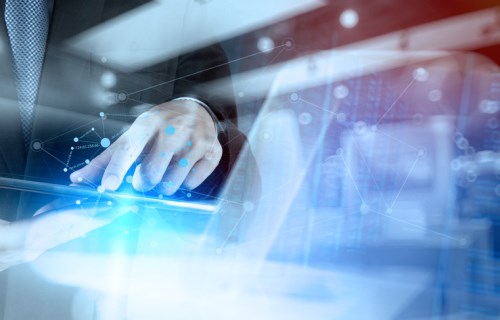 When people talk about an inclusive and diverse workplace, most often they are referring to gender and age – but one government agency is advocating for persons with disabilities (PWDs) to be included in that conversation.
SG Enable, the government agency tasked with empowering, is concurrently running the Tech Able centre with the SPD (formerly known as the Society for the Physically Disabled) at the Enabling Village in Lengkok Bahru where people can come to get more information about assistive technology.
"Much has been said about the wave of technological advancements causing upheavals across the globe. But for one group of people - those with visual, hearing or physical impairment - it has changed their lives," wrote author Alfred Chua at
TODAYOnline
.
This technology, he said, does not only help them in their daily lives, it has enabled them to be independent and earn a respectable living.
One example of this type of technology is being used by
Uber
where their 'Beethoven' function allows hearing-impaired drivers to learn about new trip requests via a flashing light and through texts sent by the passengers.
On the more expensive side of the spectrum, there is the high-definition magnifier that allows users with deteriorated vision to magnify documents at a powerful rate.
Defraying costs
While it has already been a year since the Tech Able centre was opened, recent initiatives have been introduced to help both PWDs and organisations cope with the costs that come with employing PWDs.
First is the Open Door Programme "where employers who recruit or are intending to hire persons with disabilities are given grants to defray the cost of buying assistive technology and modifying the workplace," said Chua.
"Advisory services are also available for firms to learn about using suitable equipment and devices for employees with disabilities."
Secondly is the introduction of the Assistive Technology Fund (ATF) that allows more PWDs to apply for subsidies to purchase assistive technology devices.
Obstacles
SG Enable chief executive officer Ku Geok Boon said that "anecdotally, there has been an encouraging increase in employer interest in assistive technology".
However, he said that there are still some issues for some.
"For employers, an issue is that some of them do not have the knowledge on how to integrate assistive technology in their workplace," he said, adding that this coupled with the perceived costliness of the devices is slowing down the process.
But costs are going down, he said, as the demand for these devices rise.
"For example, a handheld device from New Zealand that can detect 12 basic colours would cost NZ$266 ($271)," cited Chua.
"But a smartphone application called Airpoly Vision is now available for free, and it recognises up to 954 colours, as well as objects. It also has the ability to learn to recognise new objects and it supports multiple languages."
PWDs are hopeful, he said, that these trends will help more people and companies adopt the use of assistive technology.
Related stories:
Is your workplace PWD-friendly?
Team building for a good cause
Why tech companies need to address gender stereotypes