Ambivalent workplace relationships lead to some surprisingly positive HR results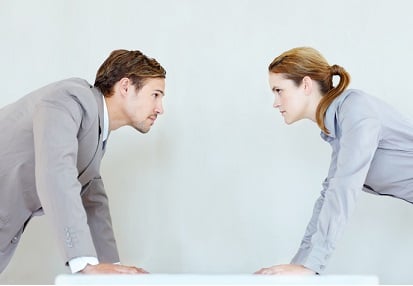 Ambivalent relationships between colleagues result in increased creativity and productivity, according to a recent study conducted by Jessica Methot, a Rutgers School of Management and Labour Relations associate professor.
Many colleagues end up becoming "frenemies" – casual friends who can become enemies and vice versa depending on the circumstances. For Methot, this highlights the complication in workplace relationships, making it difficult to label interactions as "good" or "bad".
"[Such] relationships can be harmful for our health, but potentially generative for our work performance. They help employees expand the scope of information they consider when making decisions, making them more adaptable and open to change," Methot explained.
The dynamic is possibly a result of the spirit of competition for management's attention.
Ambivalent relationships are often observed in workplaces because employees interact so little, especially with the advent of technology. Instant messaging and emails have replaced face to face communication, discouraging the formation of emotional bonds. At the same time, however, they encourage more straightforward, focused discussions on work-related issues since there is less chance of veering into other topics.
"Asking acquaintances for input is likely to elicit a broader and more diverse set of perspectives," Methot said.
"Our work acquaintances serve invaluable functions. They can help introduce us to unique information to perform our jobs or find out about job opportunities; they can be low-risk sounding boards for ideas or for rehearsing the disclosure of secrets; they can be called on in an emergency but not require much daily maintenance; and they help with becoming socially integrated by feeling connected to others" said Methot.
Related stories:
Inclusive organisations "outperform" other peers
Six ways to help employees get along better