Staff are aged up to 75 help this restaurant speed up the way it serves customers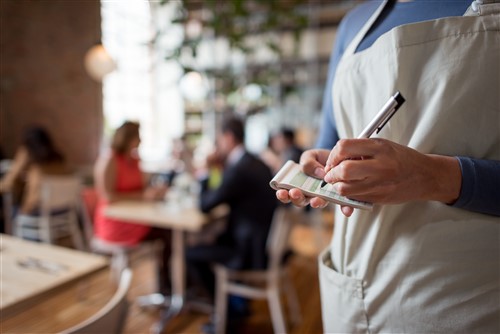 When you step into Mata Thai restaurant in the Bishan neighbourhood, be prepared to have your order taken using electronic tablets.
Be pleased at the shorter waiting time as the auto-generated order is immediately sent to kitchen and cashier.
Be even more surprised to see that all eight employees of the eatery are aged between 55 and 75.
All these are part of the company's redesign upon tapping on
Workforce Singapore
's WorkPro to make the workplace and processes easier, safer and smarter, the
National Trades Union Congress
website reports.
The redesign was implemented in January.
Using the tablet, new dishes and promotions can be easily updated in the system to ensure consistency and accuracy.
"Before that, chefs had to wait for the cashier to key in handwritten orders to the kitchen," said outlet manager Pauline Ten, 59, who joined the restaurant in June 2016.
"Now that step is removed and they can cook the food concurrently while the cashier prepares the drinks."
She concedes it took a while for the older workers to master the tablet, but all of them realise the benefits of technology.
Ten herself did not even know how to use a mouse in the beginning; she just learned to do so in her previous workplaces and at Mata Thai. Now she trains new employees.
"It is not difficult but you have to be patient when communicating to the mature workers," she said. "You have to help them step out of their comfort zone."
During her stay Ten has taken over more value-added tasks such as manpower, budget and resource management by the end of last year. She has increased her salary by $200.
With lower stress levels and higher efficiency, workers now focus on building rapport with customers.
Related stories:
This Singapore firm has redesigned the jobs of its older workers
Singapore ranks among top countries in older workers' employment, MOM minister says