Executives across the globe have differing ideas about what the HR function will look like in the next ten years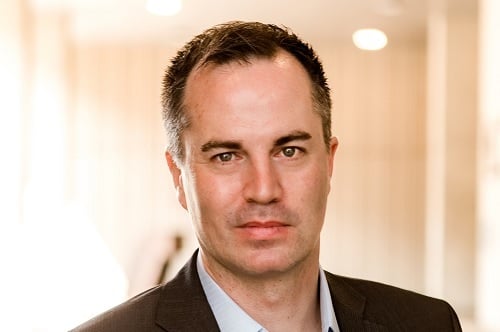 Executives across the globe have differing ideas about what the HR function will look like in the next ten years. But with HR becoming increasingly linked to business strategy and organizational development, it's time the C-Suite start inviting the people function to the table.
We spoke to David Ciccarelli, CEO of Voices.com – a voice marketplace promoting talented voice actors – who talked us through the company's intriguing corporate culture and revealed his predictions for the future of work.
When asked how he'd label the culture at Voices.com, he replied 'performance-driven'.
"The team is engaged and understands how their personal efforts contribute to the company's overall success," he added. "We come in each day looking to make a positive impact on the world by helping brands tell their stories.
"As a company culture made up of high performers, we're constantly looking to innovate our platform for our customers and internally, re-evaluating and redesigning our business practices. We know instinctively we can do better, so we strive to do so.
"That means equipping everyone with best-in-class technology and promoting effective communication through a variety of channels like our internal social network, weekly all-hands meetings, and weekly 1-on-1s."
This focus on values and culture is something that should be more prevalent in HR. It's easy to start focusing on the metrics, when in fact understanding what makes your organization tick can come from a simple conversation with staff.
"It's important that being clear on your corporate values as well as other desirable attributes will lead to consistent interviews and ultimately hiring the best candidates," added Ciccarelli. "That's why we see recruiters and hiring managers increasingly using values-based hiring practices, placing an emphasis on how a candidate will fit in the with the culture you've created and nurtured."
HR leaders sometimes make the mistake of believing that technology will solve all their problems – like throwing some AI at a situation will improve it. In reality, it's about using technology, understanding its purpose and abilities and implementing it correctly – particularly in the case of Big Data.
"Given our reliance on data for everyday decision-making, HR will need to play its part by becoming more data-oriented in the future," continued Ciccarelli. "We run a quarterly reporting session where we evaluate the effectiveness of our recruiting efforts (measuring the number and source of candidates, conversion rates between stages of the hiring process) and the employee dashboard (reviewing the makeup of each team, tenure, skills, and more).
"We plan on improving the way we organize information, skills, and the aspirations of our employees in a Human Resource Information System. Better analysis means simply spotting trends, making suggestions to improve results, and then taking action. Increasingly, data is required to do this. In ten years, a data-oriented HR department will be a commonality between the largest, most successful companies."
Where do you see the HR function in the next ten years? Tell us in the comments.