A new study suggests that situational interviews are more effective when used to assess a candidate's ability to read situational demands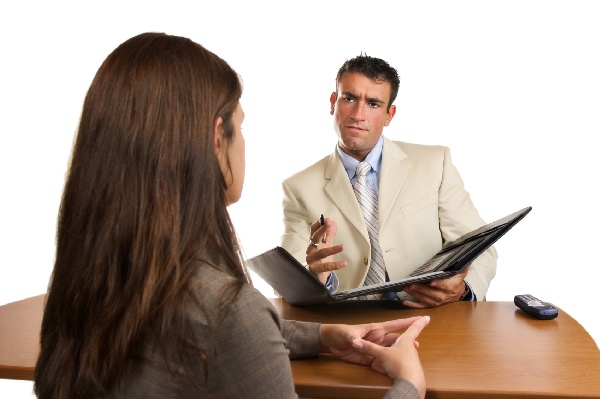 In a situational interview, applicants are presented with a work-related dilemma and asked to plot out a course of action given the situation.
"They are well accepted by applicants as well as by recruiters … and show less subgroup differences than other frequently used selection instruments," said lead author and assistant professor of social and organisational psychology at VU University-Amsterdam Janneke K. Oostrom.
In their
study
,
Why Do Situational Interviews Predict Performance? Is it Saying How You Would Behave or Knowing How You Should Behave?
, Oostrom and her fellow researchers sought to find out the reasons why situational interviews make valid tools for recruitment.
They put forth two possible reasons. One, they said it's a valid predictor of behavioural intentions.
"Intentions, a core variable in social cognitive theory, are assumed to capture the motivational factors that influence behaviour," she explained.
One problem this could create at the recruitment phase is that an applicant's intention is to get the job and would therefore answer based on how they perceive the interviewer would like them to act, but there is no way to tell whether or not they would act the same way when faced with the situation in real life, they argued.
Ability to identify criteria (ATIC)
The second reason they gave ties in with the applicant's ability to read the situation.
Dubbing it as the 'ability to identify criteria' (ATIC), the researchers noted that "individuals actively strive to successfully handle situations that they are faced with during the selection procedure, so as to attain positive evaluations".
"Thus, situational interviews predict performance because they capture whether interviewees are able to read situational demands – or in other words know how they should behave to master performance-relevant situation – both during the interview and on the job," they said.
To test their theories, they set out to do mock job interviews for a fake sales manager position that included situational interviews. More than 100 'applicants' were then put to the test in simulated situations to see if they would react the same way they said they would during the interview.
They found that ATIC significantly predicted performance in situational interviews and job simulations.
"The correlation between situational interview performance and performance in the simulations dropped when ATIC was partialled out from this relationship," they reported.
They further suggested that recruiters include ATIC in their selection procedure by asking the applicant directly what they thought the situational interview was measuring.
"Assessing interviewees' ATIC might be of additional use for making these decisions, particularly for jobs where it is essential to assess situational demands," they concluded.
This study came out in the
Journal of Business and Psychology
.
Related stories:
Seven trends for creating a hiring process
A compass for talent recruitment
Outrageous recruiting advice from top exec