More Singapore businesses look set to welcome more 'returning mothers', with many perceiving the demographic as more hardworking, caring and better organised than regular staff, a new study has revealed.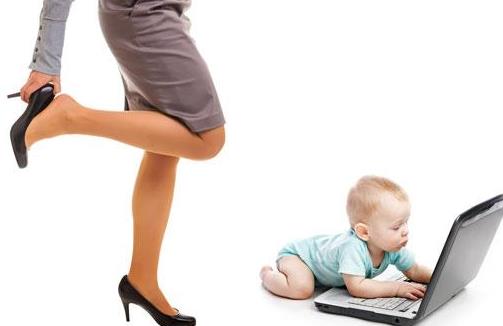 Over a quarter of businesses globally are planning to hire more returning mothers this year compared to last, new research shows.

The research, conducted by global workplace provider Regus, surveyed 44,000 senior business people across more than 106 countries – including 586 senior leaders from Singapore.

Forty per cent of firms reported they would be hiring more returning mothers in 2015, with 65% saying they valued the demographic for their experience and skills, 34% saying they viewed them as more reliable than regular staff, and 24% perceiving them as more organised.

Nineteen per cent of firms viewed returning mothers as very hardworking, and 25% saw them as more caring.

"There is a vast amount of untapped potential among skilled and experienced mothers who are unable to work due to family commitments," Regus Singapore country manager Paul MacAndrew said.

He noted that flexible working enabled companies to tap into this demographic and offer returning mothers a way back into the workforce.

"The benefits to businesses are clear: less staff turnover, lower hiring and training costs and access to talented staff. But businesses warn that in order to retain these valuable employees it is critical that firms offer some level of flexible working, such as the possibility to work closer to home."

With reports suggesting that if the number women in the workforce reached the same as that of men national GDP growth could be up to 10% higher, the case for increasing flexible working is very strong, he said.

"Add to that the value placed on returning mothers by businesses and it is evident that businesses need to reassess their use of flexible working to attract top female talent."

His comments come only months after Minister in the Prime Minister's Office, Grace Fu, called for more Singapore workplaces to adopt flexible working practices to allow more women back into the workforce.

She said while fathers are starting to take on more responsibility at home, employers also need to recognise that progressive work practices such as flexiwork arrangements make good business sense.

"A key success factor is to nurture a supportive work culture where there is mutual trust and understanding between colleagues and supervisors - that it is the quality of work that matters, and not 'face time'."

In December last year, the Ministry of Manpower's (MOM) biennial employment survey showed almost one in two firms (or 47%) provided at least one formal flexible work arrangement, up from 38% in 2011.

Of the types of flexible work arrangements, part-time work was the most common, offered by 36% of companies. This was followed by flexi-time at 12%, staggered hours at 11% and formal tele-working at 5.8%.

"With support from family members, employers and the community, I hope more women can find fulfilment at work and at home," Fu said.