After the recent Global Pro Bono Summit, we talked with one of the event partners about how volunteerism can help business reach its HR goals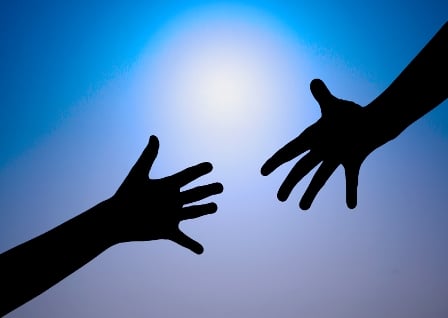 There is a good reason why sending staff out to help the social sector has become a recent trend in the Asia-Pacific: "Skills-based volunteerism brings many benefits to companies," Natalie Kennedy, deputy vice president of corporates & institutions at Conjunct Consulting, told
HRD
.
"From an HR perspective, it can be a meaningful training and development tool, where employees use the pro bono engagement as a live case to apply their training or enter a stretch role."
Kennedy spoke of the recent Global Pro Bono Summit held in Singapore from March 15 to 18 which was hosted by the BMW Foundation and the Taproot Foundation alongside Conjunct Consulting as the local host.
"One key takeaway from the Summit is that there are many nascent, disparate models at work as businesses find the ones which work best for them," Kennedy said. "There is no one-size-fits-all model. What works for a law firm, for example, may not work for a large bank."
This is also true within an organisation, she added. For instance, senior executives with demanding schedules would engage with non-profits in a very different manner to junior executives.
Firms offering successful pro bono and volunteering initiatives typically experience an increased drive in employee engagement, attraction and retention too, Kennedy said.
"Community engagement is something in which professionals are indicating a growing interest."
Within APAC's best places to work, around 10 to 15% of staff participate in skills-based volunteering, she added. This is far above the Singaporean average of four per cent.
Firms can engage their employees and impact society in highly creative ways, she said.
"Autodesk highlighted a really innovative program in which employees work with non-profits on complex design projects; in one of these, a team helped to design and build prosthetics on a more cost-effective basis for a non-profit in India."
In order for these initiatives to be successful, HR has to ensure both skills and needs are matched perfectly; "Non-profits are reluctant to accept generic volunteers," she said.
Employers interested in developing one of these volunteer programs at work should start small and take things step-by-step, Kennedy suggested.
"There are many factors to consider when designing a program, from time commitment, beneficiary type, program management, and so on."
"What's absolutely important is a clear commitment from both sides and a mutual understanding of expectations – from both the non-profit and the professional volunteer."
Related stories:
Two of Singapore's biggest banks are using this HR strategy
How credible is voluntary work as experience?
Cultivating staff into leaders: Deloitte