Is a lack of marketing ability holding HR back? One expert says it's time for HR to learn from the chief marketing officer.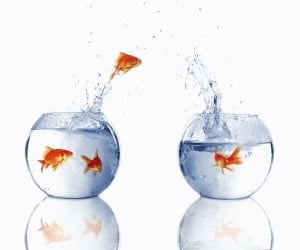 The long-running discussion about HR's need to have a seat at the table is one Aaron Green has always found interesting.

The vice president of human capital management at Oracle said that HR had always had that seat.

"At the heart of it, organisations are made up of people and HR is instrumental in that. But it's often been ignored and not because of a lack of understanding, it's a lack of marketing on the HR officer's part.

"HR is instrumental in organisational growth and figuring out what those growth strategies look like and figuring out how to execute them. All of that is very much inherently a marketing activity. They're things the chief marketing officer does and is measured against on a daily basis and it's not something that HR professionals are held accountable to or know how to hold themselves accountable to. That's really the mindset shift that I think needs to occur."

Green said that data use was becoming a critical factor for HR practitioners and they needed to become a lot more comfortable with using, understanding and analysing it.

"When we look at things like sales and financial numbers, they tend to be fairly black and white. People aren't just numbers. There are a lot of subjective things to consider as well. That's where the practice of HR is a lot more similar to the practice of marketing than it is to finance.

"When we look at the way that marketing practitioners do their jobs, a lot of it is based on analysis, it's understanding consumers, it's figuring out a target segment, looking at programs that work for different segments of the consumer base. It's looking at how to attract different kinds of consumers who may not be consumers today. That sounds a lot more like HR than financial accounting does."

He said that in the "crawl, walk, run" analogy, the crawling phase for HR was just being comfortable with data.

"For a lot of organisations, they're not there yet. HR need to become data ninjas, that being the next critical HR skill. The walk phase is understanding how to use that data to attract new talent, to retain existing talent and to promote the organisational growth.

"The run phase will be once we have all those components, how HR can actually take that seat at the table, walk in and say, 'Given our understanding of the business objectives of the organisation, here are the critical things we need to be doing to make sure that we have the right people in place for the organisation to succeed on its business objectives'."

He said some companies, including Accenture, KPMG and PwC were already moving into that mindset.

He said those firms had made "some interesting strategic purchases or acquisitions of HR advisory firms that really specialised in those areas".

"Activation Blizzard, the video game maker, they are effectively a creative studio. The primary driver of their business is creative types, but they also have an entire segment of the workforce that drives business operations. They've done some really interesting work around understanding the makeup of their work force and what makes a successful organisation."

Do you think a more marketing-oriented mindset would help advance HR?