Half of the multinational corporations across the Asia Pacific are looking 'space efficiency programs' over the next year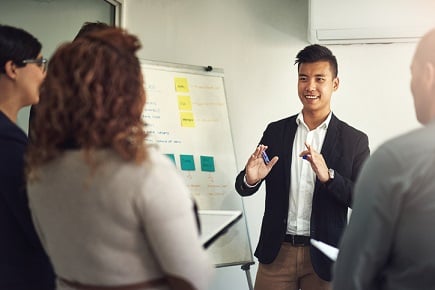 Multinational Corporations (MNCs) in the Asia-Pacific region are looking to shift away from fixed desks to Activity-based Working (ABW), according to a recent survey by CBRE. The firm's "2017 Asia Pacific Occupier Survey" found that more than half of respondents plan to implement ABW, compared to 16% who plan to move to fixed desks.
Approximately half of ​MNCs will invest more in their workplace and space efficiency programs, ranking it as their main priority for the coming year, CBRE added.
"They are evaluating the longer-term dynamics of the workforce and thinking more holistically about the role of agile working environments in their business. As a result, corporations are developing workplace strategies and space efficiency initiatives to futureproof work environments, attract and retain personnel, and mitigate disruption," said Phil Rowland, CEO of Global Workplace Solutions, CBRE Asia Pacific.
Results came from a total of 450 responses from a regional survey of multinational occupiers along with four separate national surveys of domestic occupiers in Australia, China, India and Japan.
The survey found five "major drivers" of workplace place change among multinationals:
Promote collaboration: 69%
Talent management: 51%
Portfolio agility: 39%
Cost saving: 35%
Employee productivity: 35%
"Technology disruption" was a major concern for multinationals' future operations as it rose from 21% in 2016 to 36% in 2017.
"Technology disruption is an agnostic phenomenon. For financial institutions, the rapid emergence of FinTech has made investment in technology a prerequisite. In parallel, the TMT sector and the well-established hardware and telecommunications companies, which have invested heavily in product development, may also find rapid technological change particularly costly and damaging to their business," said Ada Choi, senior director of research, CBRE Asia Pacific. "Increased automation and the application of artificial intelligence could also reduce the number of business processing jobs."
The survey found generally optimistic intentions for headcount growth among Asia-Pacific MNCs – 53% said they plan to increase office headcount by 2020.
"International corporations remain firmly focused on the stronger macroeconomic fundamentals of Asia Pacific but mindful of disruptive challenges. Despite a backdrop of economic volatility, tightening regulations and the mainstreaming of disruptive technology, Asia Pacific continues to remain a long-term growth engine for both multinational and APAC-based companies," added Choi.
Related stories:
How many SG employees are in flexible working arrangements?
ILO study warns against over reliance on temporary employment