Over half of global businesses outsource to cut costs. Ledgen Group discusses why Asian companies are bucking the trend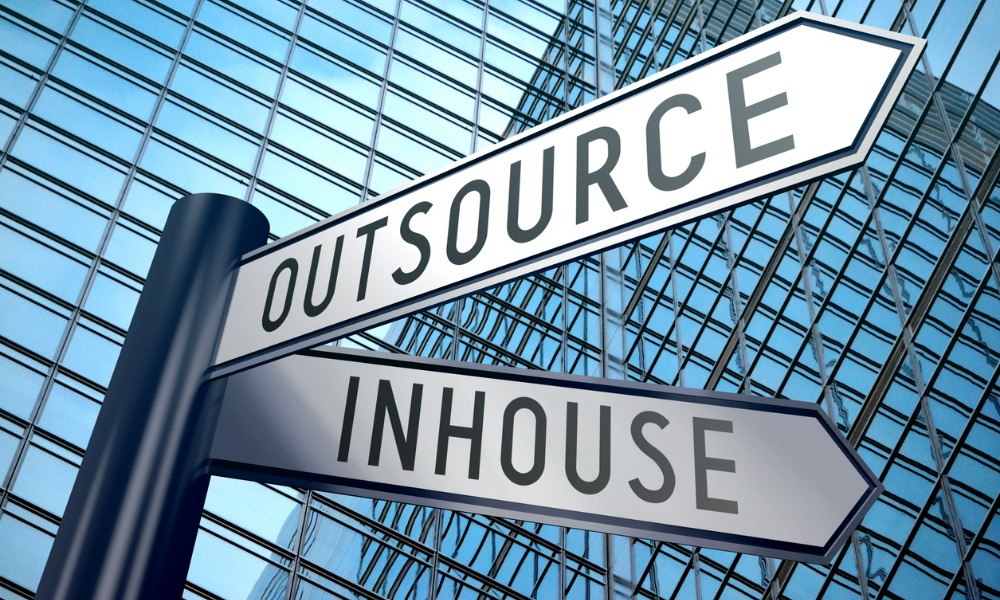 This article was produced in partnership with Ledgen Group
The outsourcing market is growing fast, and in 2019, the global market was estimated to be worth around US$92.5 billion. As of 2022, over half of the world's companies (59%) have turned to outsourcing to cut their costs.
In the wake of COVID-19 and the Great Resignation, it's easy to see why outsourcing has become such a popular tool. It offers a level of certainty around staffing, reduces costs, and frees up time to focus on building revenue. But while outsourcing is incredibly common across Europe and the Americas, outsourcing expert Ledgen Group notes that Asian businesses have been slower to follow the trend, with many still preferring to keep their key functions in-house.
According to Ledgen Group CEO Siaw Kim Leng, this preference for keeping things close to home is partly down to cultural factors. However, she notes that the employment market is changing fast – and so if businesses want to ensure that their key functions are in good hands, then they will soon need to rethink the way those departments are structured.
"We've noticed that a lot of Asian bosses still prefer to have their own internal finance and HR teams, because you have a higher level of control when everyone is your direct employee," Kim Leng says.
"I do think bosses need to learn how to let go of that control – but also to understand that in some ways, outsourcing will actually give them a better level of control over their business."
"The benefit of outsourcing is that if you're not relying on your own internal people, you're safer from disruption," she explains.
"For example, we've seen the Great Resignation affect almost every country. Many people are switching jobs every few months, and so we often recommend outsourcing a significant chunk of these departments, if not the entire function. Times have changed, and so our mindset needs to change with it."
Kim Leng notes that over the past several months, Ledgen Group has seen a number of clients struggle to fill certain jobs, and to keep staff in key roles. She says that employee's preferences around jobs have also changed – not many people want paper-based, administrative roles, and job seekers are increasingly attracted to tech-based work.
She says that Asian companies are going to need to face these market shifts very soon – and if they don't, they will risk being left without the people they need to keep their finance, HR, and other departments running.
"There is still a bit of denial going on among Asian businesses around these trends, but I think that definitely has to change," Kim Leng says.
"If the employment situation doesn't improve by the end of the year, many companies are going to have to give up the old way of doing things, and to think about how they can restructure their internal functions."
Commenting on the need for outsourcing, Ledgen Group's Malaysia country head Khaw Teik Thye echoes the need for a cultural shift across Asia. However, he notes that the foundation blocks for this shift have already been built – most notably during the COVID-19 pandemic, where businesses had no option but to quickly go digital.
He says that this digitisation is the first step towards being able to effectively outsource a function, and so most Asian businesses are in a prime position to consider outsourcing as their next move. He says that clients are also starting to become more aware of the risks of a small, internal team from a staffing perspective.
"In Europe and the US, the organisation structure of businesses has become more modular. But Asian businesses tend to be a bit more hierarchical – and as Kim Leng says, this is a cultural difference," Teik Thye says.
"However, I think our clients are slowly understanding that when they have five or six people on their internal finance team, they're looking at a 30% change in capacity if just one or two resign."
"Outsourcing removes that risk," he explains. "Our accounts department at Ledgen is almost 30-strong – so if we're short by one or two people, we only have a very small reduction in capacity. We have the resources to be able to withstand the kind of attrition that is currently happening in the main talent market."
"Ultimately, the key to building trust here is communication and feedback," he concludes.
"When you're outsourcing, you're essentially depending on strangers to take over a function that was formerly internal. So you need constant communication and feedback so that the client can adjust, and create a certain level of comfort.
"If you find a firm that will invest in your needs for the long term, then you've found the right outsourcing company."
To find out more about Ledgen Group, click here https://ledgengroup.com/