Which company is the most appealing to Singapore graduates this year?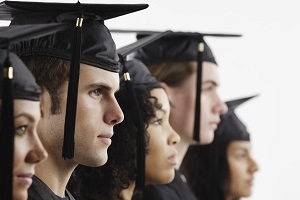 In the midst of a talent shortage crisis, companies need to be front of mind for fresh graduates. The results of a global survey have revealed how Singapore graduates rank local employers.
One company to aspire to is Google – who has just taken out the number one spot in this year's
Universum Singapore Top 100 IDEAL Employers
student survey, the results of which were released this week.
The research surveyed 9,300 students from Singapore's four main universities –
Singapore Management University
(SMU), Singapore Institute of Management (SIM),
Nanyang Technological University
(NTU) and National University of Singapore (NUS) – in an attempt to ascertain Singapore's most coveted employers.
For the second year in a row, Google Singapore took the top spot in both the business and engineering sectors.
Google's staffing programs lead for Southeast Asia, Cheryl Tang, said the company's Singapore operation is a cultural melting pot, as well as an epicentre for business in Southeast Asia as a whole.
"Working at Google provides a chance to tackle some of the most interesting, fun and challenging real world problems and to empower people and businesses.
"Our work culture is centred on collaboration, diversity, the exchange of ideas and a friendly environment that enable creativity and innovation to thrive," Tang said.
In second place for business students was
Singapore Airlines
, followed by the Walt Disney Company, then J.P Morgan, PwC,
EY
, KPMG, Marina Bay Sands, Resorts World Sentosa, Apple and
Deloitte
.
Notably the top 11 featured the all of the big four accounting and auditing firms.
In second place for engineering students was A*STAR, followed by Singapore Airlines, then ExxonMobil, Rolls Royce, GSK, Shell, the Ministry of Education, Apple, and Proctor and Gamble.
The results show students no longer want to join an industry, brand or opportunity, they want to join an environment, said Rachele Focardi, Universum's senior vice president of employer branding and talent strategy APAC.
"Finding the perfect employer or employee has become more like finding the perfect partner; the more you're able to share about yourself and what you're like, the better the match is likely to be."
This is why organisations in Singapore who're serious about attracting the very best talent in Singapore need to change the way they communicate with their target talent, she said.
"Companies that understand that people and culture are the most important drivers for employer choice will gain a true competitive business advantage.
"This is also why traditional industries, like banking, are on the decline and we're seeing the more unconventional industries climbing the rankings, a shown this year by Marina Bay Sands and RWS, for example."