One of the world's social media giants has published a list of Singapore's most viewed profiles with several local HRDs taking the top spots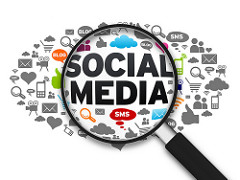 LinkedIn has released a list of its most viewed profiles – termed Power Profiles – for CEOs and industry leaders within Singapore.
For the HR sector, the site placed the following leaders as having the most viewed profiles in the country:
Laurence Smith, managing director HR, group head of learning & talent development, DBS Bank
Chris Mead, head of talent acquisition APJC, Cisco
Jean-Michel Wu, chief talent officer, McCann WorldGroup
Adele Png, head of talent acquisition, ASEAN Pacific, Philips
Christina Ong, SEA regional recruiter, Lazada Group
Wije Mookiah, head of talent acquisition SEA, SAP
Chek Wee Foo, group HR director, SEA & Hong Kong, ZALORA Group
Ashish Ashdhir, head of talent acquisition, APAC & Japan, Groupon
These individuals have helped spread online awareness of their company as well as themselves through some first-rate social media use.
"Today, an online professional brand is just as vital for the business that the individual represents," Sandeep Suvarna, head of consumer marketing, Asia Pacific for LinkedIn said.
"LinkedIn Power Profiles are experts in their domains, who have invested in building their professional identities by sharing their knowledge and inspiring professionals around them, making them the most viewed profiles in Singapore."
While LinkedIn can be used for both
positive
and
negative
effects, having a solid profile is essential for your personal career progression as well as establishing an employer brand for your company.
How have you set up your own LinkedIn profile? If you have any tips or techniques to create a Power Profile, please let us know in the comments below.
Related stories:
How to go from headhunter to headhunted
Leveraging technology: because it's worth it
The worst CV mistakes, according to Google's HR chief