MAS has identified sectors in which Singapore HR professionals are likely to see increased headcounts, in light of tight labour market predictions.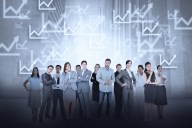 In light of a tight labour market, some sectors are likely to see firms increasing headcounts, the
Monetary Authority of Singapore
(MAS) says.
These include the domestic-orientated services sectors, and firms in the financial and insurance services industry, according to the agency's half-yearly macroeconomic review released
yesterday
.
The report cited the ManpowerGroup Employment Outlook Survey for Q2 2015, which showed the majority of employers overall planned to increase headcount.
Healthy hiring predictions in the domestic-orientated services sectors were attributed in part to the ongoing expansion in education, health and other social services.
"In particular, the scheduled opening of the Ng Teng Fong Hospital and Jurong Community Hospital in 2015 will boost job creation in the health and social services sectors," the report said.
Firms in the financial and insurance services industry were tipped to increase headcount—especially in risk management, compliance and regulation—in order to meet new regulatory requirements arising from international reforms.
The launch of a new large-scale indoor entertainment theme park, KidZania, was also anticipated to spark job openings in the food, retail and cleaning services areas.
In contrast, dampening was predicted in the hiring sentiment in the construction sector, thanks to weakness in the residential property market and deferment of some public sector projects.
"Employment gains should also be muted in manufacturing, given the expectation of only a modest pickup in global economic activity."
Overall, firm labour demand could come up against increasingly binding labour supply constraints, the report said.
"Foreign labour inflows could slow further in light of tightening measures, while growth in the resident labour force may be limited by the already record-high labour force participation rate."