Employers can expect to see a "refreshing practicality" in this year's batch, says report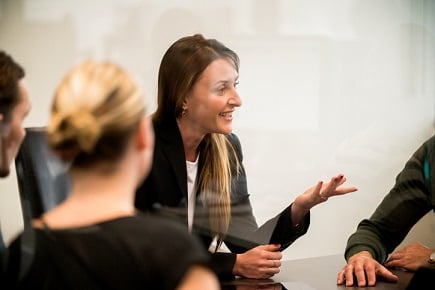 Fresh graduates in the US this year are more interested in working for large companies compared to last year's graduates (19% to 14%), according to a survey by Accenture.
"In recent years, college graduates eschewed large companies in favor of digital disruptors with a startup culture. But it looks like the tide may be turning," said Mary Lyons, managing director, Accenture Strategy, Talent & Organization, global lead.
"New grads are beginning to place more value on what big companies can offer, appreciating the resources and development experiences inherent in sizable organizations. This shift in desired employment provides large companies a window of opportunity they should capitalize on while it remains open."
The Class of 2017 is the first batch of individuals from Generation Z (those born between 1993 and 1999) to enter the workforce, said the firm. These fresh graduates expect full-time employment in their field of study (71%) and expect to have on-the-job training (67%), shadowing (48%) or formal training (49%) in their first job. Almost 9 in 10 (88%) of them considered job availability before choosing their college major.
Results came from a January to February 2017 poll of 1,000 students who will be graduating from college this year, and 1,000 students who graduated from college in 2015 and 2016, between the ages of 18 to 24.
Although the graduates were described as "digital natives," Accenture said they still understand the importance and value of the human interaction. Some 42% expressed a preference for in-person meetings.
Employers can expect to see a "refreshing practicality" in new graduates. A third of them are willing to relocate to another US state for a job offer, and 71% would consider taking an unpaid internship after graduating if a paid job is not available. More than half (58%) consider it acceptable to work on weekends and evenings.
But these graduates also expect reciprocity on the part of employers. Work-life balance, training and mentoring, a clear skills path, and meaningful, challenging work were among their top concerns.
"This new generation of graduates has grown up in a constant stream of new technologies," said Katherine Lavelle, managing director, Accenture Strategy, talent & organization, North America lead. "For them, adapting to technology is less daunting than mastering the softer skills, such as communication, interpersonal skills and management."
Related stories:
Average starting salary of SUTD graduates rises
What salaries are Singapore graduates expecting?