Many companies are putting a lot of resources into their social media marketing, but unless you have the right employees for the job, the results can be disastrous – as one HR department found out.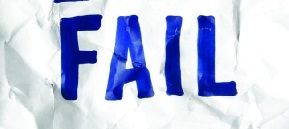 Having a social media marketing strategy is becoming increasingly common for businesses looking to increase their employer brand and connect with potential job candidates.

But the trade-off is that if someone messes up, it's guaranteed that thousands of people will see the mistake – no matter how quickly you take it offline.

US clothing company American Apparel committed a major social media faux pas by accidentally using an image of the 1986 explosion of the space shuttle Challenger just after lift-off – which killed the seven astronauts aboard – on its Tumblr blog, with the tags "smoke" and "clouds".

Soon after, it posted the following apology: "We deeply apologise for today's Tumblr post of the Space Shuttle Challenger. The image was re-blogged in error by one of our international social media employees who was born after the tragedy and was unaware of the event. We sincerely regret the insensitivity of that selection and the post has been deleted."

American Apparel certainly isn't the only company to make mistakes in the social media space.

London Luton Airport used a picture of a 2005 Chicago flight that slid off the runway and killed a six-year-old child on board in a Facebook post, with the caption: "Because we are such a superior airport…this is what we prevent you from when it snows…Weeeee :)"

Employees at British entertainment retailer HMV used the company's Twitter account to live-tweet a mass firing, including: "There are over 60 of us being fired at once! Mass execution, of loyal employees who love the brand" with the hashtag #hmvXFactorFiring.

And who could forget the US business, Amy's Baking Company, which featured on an episode of Gordon Ramsay's Kitchen Nightmares? When the owners received negative feedback after being on the show, they took to Facebook with a series of bizarre public rants featuring expletives and religion.

What's the worst social media marketing fail you've seen?