We chat to a local employment lawyer about two ways of reducing someone's salary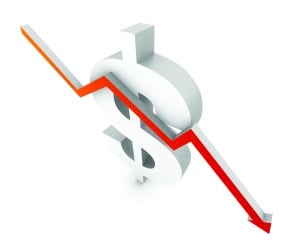 Firms may have valid reasons to lower staff salaries – the economy could be poor, an employee's performance could be low, or the company itself may be struggling. Whether or not this is legal may not seem so clear cut however.
We talked with Koh C-u Pinn, director at Arielle Law, about whether or not a worker's pay can be reduced without legal ramifications.
"An employee's salary is generally a matter of contract," she said. "If the employer needs to reduce the employee's salary, then the employer needs to seek the employee's consent."
In most instances, salary reductions ultimately come down to the negotiation process and whether the employee can be convinced to take a pay cut.
"If the company's really not doing well, I don't think any employee is going to be adverse to the fact that they have to take a pay reduction in order for the company to survive."
In the event the employee refuses to take the lower salary, HR has a simple choice.
"The employer would probably consider whether to terminate the employee," Koh said. "Most employment contracts allow for termination at convenience upon provision of a requisite notice period or pay in lieu."
The exception to all of this – and a way for HR to avoid the need for negotiations – is if the employment contract contains provisions that allow for salary reductions under certain circumstances, she added. In these cases, the stated circumstances will have to be met before the salary can be decreased.
Either way though, the process of salary reduction ultimately boils down to how HR handles the situation, Koh said.
"It's a matter of practicality and how HR wants to handle it. It is basically about diplomacy because, regardless of what is in the employment contract, both parties can always sit down and renegotiate the terms at any point."
Related stories:
Three executive salary negotiation techniques
Have HR salaries increased since last year?
Do height and weight really influence salary?