Are you getting disrespect from your line manager? We talked to an HR expert about how to handle this difficult situation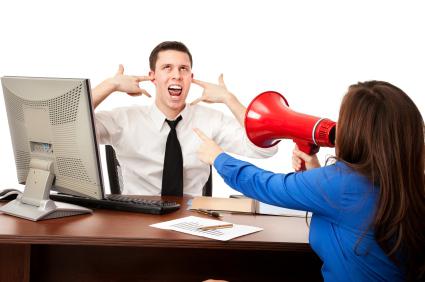 Few things can cause problems for day-to-day business operations like a line manager who doesn't have a high opinion of HR.
"Sadly, this scenario is commonplace," Andrew How, managing director in Singapore for Korn Ferry Hay Group, told
HRD
.
There are three possible causes for this type of behaviour, he added.
Incompetent HR support
"It could be based on actual experiences of ineffective or incompetent support from HR and therefore fully justifiable," How said.
If this is the case, HR needs to focus on personal upskilling & development, listening more, and aligning better to the needs of the managers running the business.
A poor understanding of HR's role
In this scenario, a line manager may have a mismatched expectation of what HR is and the value it can deliver.
"Sometimes, an unreasonable request that could not be fulfilled is at the root of the misunderstanding," How notes.
"In this case, HR needs to engage managers more and learn to communicate the rationale and value of certain initiatives in a 'language' that managers can understand using business terms and jargon-free explanations."
Explaining and showing how HR can impact a line manager's unit performance and personal success is also recommended as this means they will more likely approach HR with greater openness.
Developing an articulated HR and line partnership will help clarify roles and enable other support mechanisms to be put in place as well, How added.
Previous negative HR encounters
A poor HR experience from a previous workplace can also result in a line manager with little respect for HR in general, How said.
"In scenarios that involve deeply personal experiences, HR should take a more individual approach spending time to unravel the specifics and assure the manager that these issues would be dealt with differently in this organisation."
In order to win back the trust of that individual, HR can co-develop solutions with the line manager and help implement policies which are typically the "bug bear" of managers, How added.
Related stories:
Only 10% of managers engage their teams
Beware the smiling manager – they might be abusing their staff
How to tell a manager their team members don't like them