If one of your employees sexually harasses their superior, how should you handle this very delicate situation?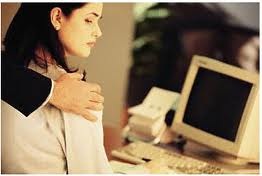 In the event that a manager claims to have been sexually harassed by one of their subordinates, whether they can be fired and/or sued depends on a number of factors.
HRD
spoke to Dayne Ho, partner at Shook Lin & Bok, about what HR can do in this situation.
In general, whether the subordinate can be fired or not depends on the terms in their employment contract and/or the company's internal policies, he said.
"If the subordinate's employment contract has a termination for cause provision, the company could terminate the subordinate for such behaviour provided sexual harassment falls under the ambit of such a clause."
Alternatively, if the organisation's internal policies prohibit such behaviour and detail a process to handle these issues (which also includes termination of employment), the company could rely on this process to fire the alleged harasser.
In terms of both proof and processes, this is again dependent on the employment contract and internal policies.
"Some contracts/policies may provide for a more detailed approach, such as a system of complaints before escalation, while others might be simpler."
"What is important though is to ensure that the proof is sufficient to show that there has been sexual harassment so as to avoid an allegation of wrongful dismissal by the subordinate."
If both the contract and policies are silent on sexual harassment, the company may give the subordinate the standard notice or payment in lieu of notice if there is insufficient proof under the circumstances.
In the event the manager wants to sue the subordinate, civil action against the harasser is allowed under the newly enacted Protection from Harassment Act (POHA).
"This essentially allows the manager to sue the subordinate in the Singapore courts for damages and, if successful, the court would order such damages to be paid at the end of the court case."
However, since the POHA is a relatively new law, this outcome remains untested at this time, Ho pointed out.
"It should also be noted that harassment can be a criminal act under the POHA (as well as the Penal Code) so there are serious consequences for the harasser," he added. "This should be emphasised at internal training conducted by companies."
Related stories:
Employee freedoms – Just how much does HR have to endure?
"Don't touch me!" - Sexual harassment laws in SEA
Nine ways HR can fight workplace harassment