With roughly 1.2m in Singapore alone, that's 20% of the workforce that nobody seems to understand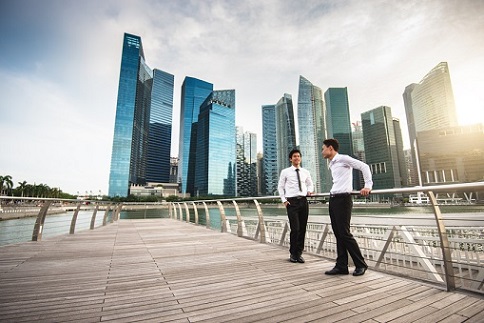 Every generation looks at the upcoming generation and thinks, "they're different to us."
It's no surprise then that millennials, the generation of twenty-somethings accused of killing everything from golf to the diamond industry, are so maligned and shrouded in mystery.
With roughly 1.2 million millennials in Singapore alone, that's 20% of the workforce that nobody seems to understand. That's a problem.
David Altman, COO of the global non-profit Center for Creative Leadership (CCL), hopes to debunk a number of myths that have cropped up over millennials in the workplace through a body of research his organisation recently published called 'What Millennials Want From Work'.
Authored by Jennifer Deal and Alec Stevenson, the book is supposedly the most comprehensive research on millennials to date, pulling insights from 22 countries and comparing 25,000 millennials across 300 organisations against 29,000 non-millennials from the same organisations.
According to Altman, one of the reasons millennials are constantly making headlines is the media's bid to grab readers by throwing labels like "needy" and "entitled" at an entire generation of people. He believes there's a better way to spark discussion.
"What you can do is bring data and research and science into it," he said. "They hold our future. So let's deeply understand them and don't just superficially stereotype 20% of the workers with these labels."
One major insight from the CCL's latest body of research is that when it comes down to fundamentals, millennials are no different from any other generation. But, just like any other generation, no group is completely homogenous either. This is especially evident across countries.
From the 22 country studies conducted, here's how Singaporean millennials are unique:
67% of Singaporean millennials still live with their parents. Others in the region score lower, like India (59%), Taiwan (51%), Korea (50%), China (43%), and Japan (20%).
Of the many factors that influence Singaporean millennials' career decisions, the biggest one is student loans.
Singaporean millennials are highly optimistic of their futures, with 50% believing their standard of living will be higher than that of their parents. Globally, the only countries more optimistic than Singapore are Russia and South Africa.
Most Singaporean millennials are happily committed to their jobs, with 69% satisfied with their work. In fact, 49% are happy to spend the rest of their lives at their current careers. However, 30% are looking for a new job right now.
So, how can organisations utilise these insights? We go further in depth with Altman in our previous piece,
Debunking the myths about millennials
.
For an even deeper dive into the science behind CCL's landmark body of research, you can learn more about 'What Millennials Want From Work' here.
Related stories:
Debunking the myths about millennials
How to hire millennials – and keep them too