BMW Group Asia's managing director tells HRD about some of the company's incentives to help keep staff motivated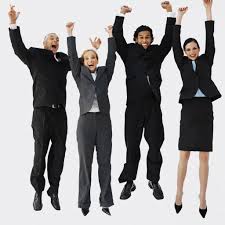 In an increasingly competitive landscape, attracting top talent can be difficult enough – but what about retaining them?
Axel Pannes, managing director at BMW Group Asia, told
HRD
about the various ways that BMW Group Asia works hard to keep its employees, ranging from specific benefits and incentives to the fostering of healthy working cultures.
On incentives, he said, "In Singapore we have lease and purchase programs for our cars, we have additional health insurance or health benefits (additional pay), and we have transportation support so if you don't go for a car then you get support on the MRT.
"There are many things in place. It depends on the local legislation as well… We have to define the right [incentives] for every market."
On top of a range of incentives tailored to each region, Pannes said he is a "strong believer" in creating a pleasant working environment for employees.
"We are spending so much time all together in the office, and normally you spend a lot of effort making your home nice, but the offices where you spend most of the day are not very nice. These are all things that can encourage people to stay, even if they get an offer from another company with a higher salary."
Pannes is also an advocate for building a company culture with an emphasis on work-life balance.
In his former role, he said, "one of the simplest measures I ever did which had the highest appreciation by all the employees, was not sending emails to each other on the weekend."
This small measure is one which doesn't cost anything, but creates a "huge advantage" compared to other companies that may expect employees to reply to emails during weekends.
"It's really at some point exhausting for the employees and not really supporting their long-term health," he said.
Pannes is a firm believer in allowing employees the "space" to work hard and play hard. If you allow this, employees will enjoy working – which can increase motivation and help get an additional 10-20% in performance, he said.
"I am a strong believer that sometimes you need to have a drink together in the evening and you have to spend some free time because… you can talk to people about private stuff, people you have worked with for a couple of years, and then you find out interesting things you didn't even know."
Related stories:
Inside one of the world's most attractive firms
The number one reason employees move on
How to prevent your staff getting poached