Avoid negative corporate publicity and a media crisis by brushing up on the national guidelines for religious clothing such as hijabs in the workplace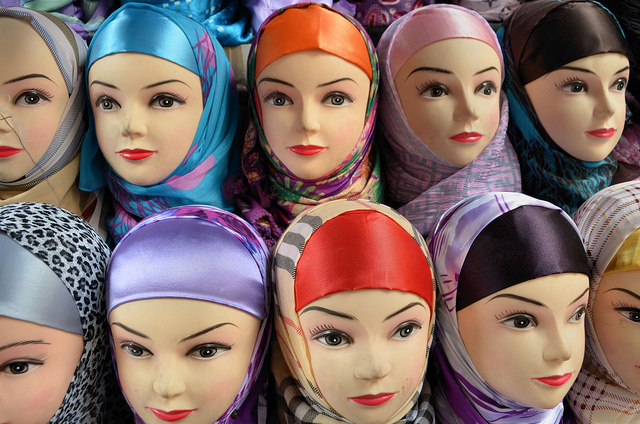 Improper hiring practices with regards to hijabs and other religious attire have the potential to cause major corporate backlash unless HRDs are aware of the national dress code recommendations.
While there aren't any specific laws set in place governing the use of hijabs at work, the Tripartite Alliance for Fair and Progressive Employment Practices (TAFEP) has set some guidelines for businesses to follow, says Susan de Silva, partner at Bird & Bird and employment law specialist.
These promote principles of applying relevant and objective criteria related to job requirements and can help firms avoid discriminatory staffing practices, she said. This includes the dress code laid out for all employees.
"Where the dress code prohibits any particular item of attire, then in keeping with the TAFEP principles, a commercial & merit-based workplace should carefully consider what the objective & relevant purpose is of such a dress code prohibition," de Silva explained.
Employers should ask the following questions when determining whether their dress code is discriminatory with regards to hijabs or any other item of clothing:
Is there a paramount workplace health & safety issue?
Is there a uniform the company has to conform to?
There may also be a professional dress code based on expectations of customers and clients which follows certain industry standards and conventions.
"[These] should be regularly reviewed to ensure they continue to be relevant to job performance while complying with TAFEP," de Silva said.
In 2013, the Minister-in-charge of Muslim Affairs, Yaacob Ibrahim, talked about uniforms which did not include the hijab.
"Most Muslims recognise that if we allow employees or officers to modify their uniforms for religious reasons, particularly for the police and the military, it would be very problematic," he said in a Facebook post.
"We do not allow police officers or SAF servicemen to wear or display conspicuous religious symbols on their uniforms or their faces. Nor do we allow Muslim police women officers to wear the hijab on duty."
HRD Singapore
contacted the Minister's office. "The Minister's statement in 2013 is still relevant. As such, he will not be adding to it at this point in time," they said in a written statement.
A recent petition on Change.org has garnered over 16,000 signatures calling for hijabs to be allowed in the Singapore workforce, especially uniformed occupations and front-line positions.
This shows that the topic of hijabs in the workplace remains a contentious issue. HRDs therefore need to be on top of the matter. As well as avoiding a potential scandal, knowing the proper guidelines to follow also can help attract the right type of staff as the firm focuses on merit and credentials rather than attire.
Related stories:
Abercrombie and Fitch guilty in hijab discrimination case
Disney World accused of discrimination
Anti-discrimination measures working well, says MOM