71% of Asia's top-performing teams utilise this three HR models - how does your team operate?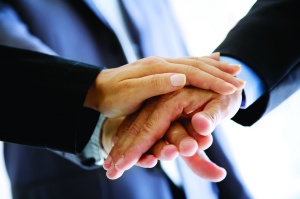 A report by
Mercer
has found that centralised HR teams that use a combination of HR models perform better than their counterparts.
High-performing HR teams around the world tend to have a centralised structure, as this helps drive efficiency and consistency, according to a recent report by consulting firm Mercer. Under this model, policies and practices do no vary across field locations across the globe. HR support and administrative activities are also centralised.
The company's "How HR Needs to Change" report found that half of HR organisations are centralised, compared to 15% who are decentralised and 35% who make use of a hybrid model.
It also found that today's prevailing HR model relies on three components: "Centers of Expertise" (COEs), "HR Business Partners" (HRBPs), and "HR Shared Services "(HRSS). More than half (54%) of HR teams use all three, compared to 31% who use just two, and the 15% who use just one. Significantly, 71% of high-performing HR organisations use all three functions.
"Those that use any combination of this prevailing model are higher performing than those that do not, but those that use all three elements perform at an even higher level," said Mercer. In higher performing HR function, over 90% of HRBPs report directly to HR.
Mercer called on firms to invest more in human capital management (HCM) technologies. It said the data derived from can drive strategic decision support and deliver a consumer-level HR experience for both managers and employees. "High performing HR realizes significant results in the area of analytics and technology as compared to low performing HR."
"Clearly, there is significant opportunity for the HR function to grow its digital presence," said Karen Piercy, partner in Mercer's HR transformation business. "As HR functions adopt technology and advance their skills in data analytics, they are strengthening strategic decision-making, enhancing partnerships with business leaders and other functions, and providing a more digital and consumer-oriented manager and employee experience."


Related stories:
Is your organisation ready for an HR transformation?
Big data and the best HR tech-tools