HRD reveals the five sectors with the tightest talent markets in Singapore – and what candidates in those sectors are looking for in their employers.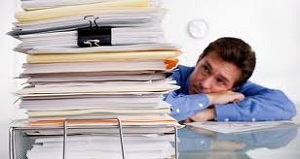 Singapore HR directors – are you struggling fill positions of marketing, public relations and communications specialists?
If so; you're not alone.
A report released by global workforce expert ManpowerGroup showed the top five positions that are toughest to fill in Singapore. As well as marketing and communications professionals, these were identified as accounting and finance talent; sales representatives; engineers and secretaries (including receptionists and administrative assistants).
The report showcased the results of
ManpowerGroup Singapore
's 2015 Talent Shortage Survey, which included 234 participants – 40% of which said it was hard to fill those five positions.
ManpowerGroup Singapore's country manager
Linda Teo
attributed the shortage to "widespread restructuring that is sending tremors across sectors, with shocks being added from a tightening labour market".
Globally, the hardest positions to fill were found to be skilled trade positions - including that of chefs, bakers, butchers, mechanics and electricians, sales representatives, mechanical, electrical and civil engineers, technicians and drivers - particularly of heavy vehicles.
The survey also found that only 10% of employees defined career success as productivity and high performance. The top definition of workplace success was enjoyment and happiness, while 45% of respondents ranked work-life balance as their No.1 career aspiration.
"Understanding employee career motivations and aspirations are key to creating a high performance culture that motivates individuals to do their best work," Teo said.
"When people have ongoing career conversations with their managers, they experience effective career development and are more likely to be engaged, motivated and ready to take on new challenges."