L&D is becoming critical to business strategy - but are leaders keeping up? LinkedIn reveals its latest insights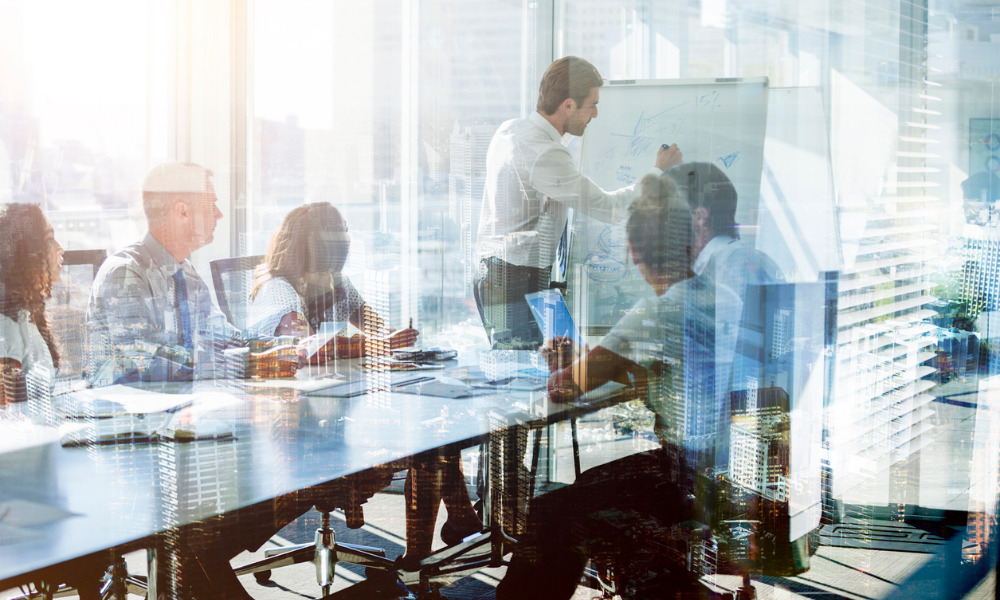 Learning and development (L&D) has taken centre stage in recent years, and has become vital to business strategy across the globe. In Singapore, upskilling employees has become the number one priority for L&D professionals in 2023, according to LinkedIn's 2023 Workplace Learning Report.
The report found that the top four priorities for Singaporean L&D leaders are upskilling their employees, creating a learning culture, aligning learning programmes to business goals, and making learning more agile. Investment into learning has remained steady as a result, with 1 in 2 (49%) L&D leaders in Singapore expecting to have more spending power in 2023.
L&D is also increasingly influencing the C-suite, with professionals in Singapore working more closely with company leadership to initiate upskilling and re-skilling programmes. The Report found that 86% of department heads are working with L&D professionals, along with 67% of CRHOs, CPOs and Heads of HR. Executives are also seeing the importance of working with HR to deploy learning programmes, with over 8 in 10 (82%) global leaders agreeing the HR function is more critical now than it has ever been.
"Your ability to hire, retain, train and redeploy people is not going to be easy going forward," HR global industry analyst Josh Bersin says. "That's why HR is so important."
Building a people-centric culture through learning
L&D is not only vital for business strategy and future-proofing your workforce - it's also the key to boosting employee engagement, and increasing your talent retention rates.
The Report found that in Singapore, 70% of organisations want to build a more people-centric culture, and L&D departments are stepping up to help. The majority (77%) of organisations said they are using learning opportunities to improve employee retention. L&D programmes can support an employee's career path and provide opportunities to broaden their skillset, as well as boost their ability to make an internal move - all of which reduce the chances of an employee becoming disengaged or quitting.
By providing development opportunities to keep employees engaged and motivated, a strong L&D programme helps employees to constantly evolve and grow.
"L&D is critical to staff engagement and retention," says Crystal Lim, CEO and co-founder of Forest Wolf.
Despite this enthusiasm, the report reveals that momentum on skill-building is still slow. Organisations globally reported only a slight uptick in progress through the early and mid-stages of upskilling and re-skilling, and the percentage of organisations reaching the late stage actually dropped compared to 2022.
To build true skills agility, the report urges companies to "think about lighter-right cultural shifts" that can open up paths to more people across the organisation.
The Most in-Demand Skills in Singapore
In a fast-moving business environment, the skill sets that companies require are changing rapidly. The Workplace Learning Report highlights the most in demand skills in Singapore right now. The top five are:
Management (The ability to manage a team of people from different backgrounds, cultures and generations, both in-person and virtually)
Sales, (Understanding and connecting to a customer's needs, showing genuine desire to help problem solve, and positioning products as the solution to a customer's problems)
Project management, (The ability to guide both small and large projects, from establishing project goals and objectives to building a plan, managing resources, meeting deadlines, and closing the project)
Communication, (Being an authentic communicator that resonates with others, energizes those around them, and is skilled and building relationships and supporting colleagues)
Leadership. (Being able to manage a team effectively in the face of constant change, and creating a meaningful, values-driven workplace that supports both the people and the business)
Companies are also increasingly looking for marketing experts, as well as candidates with strong analytical, research and strategic skills.
To meet the challenges of hiring in the current economic climate and tight labour market, the Workplace Learning Report highlights companies increasingly need to think about taking a 'skill-first' approach to hiring. This means hiring based on the hard and soft skills a candidate has, rather than solely looking at experience or degrees.
Internal mobility is also important, as 77% of L&D pros in Singapore agree it's less expensive to reskill a current employee than hire a new one, that's up from 63% year on year - meaning focusing on the growth and development of your current employees is a big opportunity for them, but also for organisational efficiencies. Your next best employee can most likely be your current one.
"Companies that hire for skills and cultivate a culture of internal mobility by investing in upskilling and learning opportunities will find it easier to attract and retain top talent," says Georgina O'Brien, director, APAC learning and engagement at LinkedIn.
Cat Ward, vice president of Jobs for the Future adds that learning is "key to your resilience as a business."
"If you invest in curiosity, learning, and agility for your workforce, you will be able to bounce back from setbacks, adapt to change, and be more ready for whatever comes next."