Aviation company has hit a 99% shot rate among its employees but remaining workers given stark warning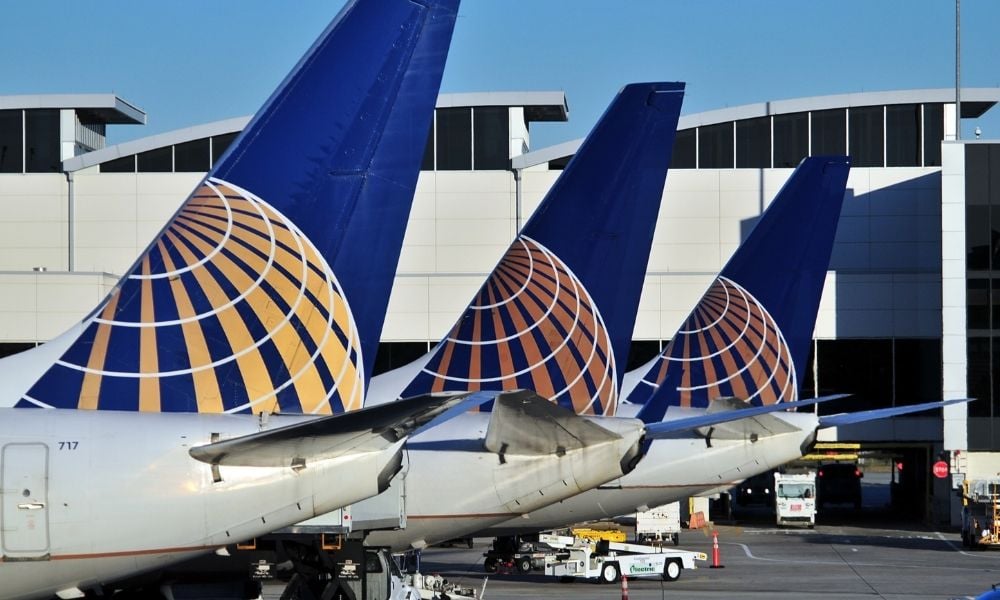 United Airlines has announced that they'll be firing 593 workers who've refused to be vaccinated, despite the company's deadline on September 27. The company announced that they'll be requiring all of their staff in the United States to be vaccinated against COVID-19, ahead of US President Joe Biden's mandated order.
Despite some employees refusing the vaccine, United's mandate has worked with 99% of its 67,000 employees meeting the requirement, the National Public Radio reported. United chief Scott Kirby and president Brett Hart described the achievement as "historic" for the company, its employees, and customers.
"Our rationale for requiring the vaccine for all United's U.S.-based employees was simple — to keep our people safe — and the truth is this: everyone is safer when everyone is vaccinated, and vaccine requirements work," an internal memo read.
They thanked the workers who decided to get the jabs, even if it was a "reluctant" decision for some, adding that they avoided a future hospital stay or even death, thanks to the vaccine.
Despite the company's achievement in vaccinations, however, 593 workers have refused to be jabbed, according to the company, while less three percent or about 2,000 employees have applied for a medical or religious exemptions - cases that are now under review.
"For the less than one percent of people who decided to not get vaccinated, we'll unfortunately begin the process of separation from the airline per our policy," said Kirby and Hart said in the statement. "This was an incredibly difficult decision but keeping our team safe has always been our first priority."
David Gonzales, United's corporate communications manager, confirmed to WGN that the airline has begun the "process to separate them from the company."
Warnings against terminations
Meanwhile, the Allied Pilots Association and Southwest Airlines Pilots Association (SWAPA) have issued warnings against firing unvaccinated workers, saying it could cause "mass terminations of unvaccinated pilots," The Dallas Morning News reported.
Allied Pilots Association president Eric Ferguson said in a letter to the White House and congressional leaders that it's important to have an available alternative compliance method for unvaccinated pilots.
According to SWAPA, mandatory vaccines could trigger a labour shortage and "create serious operational problems for Southwest Airlines and its peers."
Allied echoed a similar statement, adding that with the holiday season coming up, airlines cannot afford disruptions due to labour shortages.
"Airlines generate a substantial portion of their annual revenue during the holiday period, with a great many travellers depending on us to get them to their destinations," said Allied Pilots in the letter quoted by The Dallas Morning News. "Our nation's airlines, and the travelling public, cannot afford significant service disruptions due to labour shortages."
United Airlines has implemented a strict measure to ensure its employees will get the jabs. Other companies, such as Delta, has hiked the monthly insurance premiums of its unvaccinated workers to encourage vaccinations.