Civil servants have had their year-end bonus amount revealed by the Public Service Division, with unions signing off on cuts due to slowing GDP results.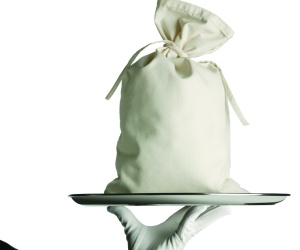 Civil servants have been told they will receive a variable annual bonus amount of just 0.65 months in December this year, based on slower Singapore economic results.
Setting a minimum of S$1,100 for lower wage officers, the Annual Variable Component (AVC) came up short of the 0.8 months offered at the end of 2014.
Lower wage officers took home at least S$1,200 last year, in addition to the Non-Pensionable Annual Allowance of one month which is also paid in December.
The total of 1.65 months in bonuses was agreed to by public sector unions, in an environment where the Public Sector Division noted slower economic figures.
"The Singapore economy grew by 1.9 per cent on a year-on-year basis in the third quarter of 2015, moderating slightly from the 2.0 per cent growth in the second quarter. This brought the GDP growth in the first three quarters of 2015 to 2.2 per cent on a year-on-year basis," the Public Sector Division statement said.
"The
Ministry of Trade and Industry
has forecast that the economy will grow by close to 2.0 per cent for the whole of 2015. Unemployment remained low while total employment growth has continued to slow amidst weaker economic conditions."
Civil servants did receive a one-off bonus of S$500 on top of the regular 0.5 mid-year AVC payment in July this year, as part of Singapore's Jubilee year. At the time, the Public Sector Division recognised their contribution to 'nation building'.
The
National Trades Union Congress
(NTUC) issued a statement saying the final payout was decided after several rounds of negotiation between the Public Sector Division representatives from the NTUC and the public sector unions.
The NTUC said that despite ending with a lower payout than last year, the Public Sector Division was still paying close attention to lower wage civil servants.
"Moving forward, in view of continued modest economic growth, the Labour Movement and affiliated unions will continue to work closely with our partners to ensure that workers are well taken care of,'' the NTUC's Cham Hui Fong said.
The Singapore Public Service is the country's largest employer, with 143,000 officers in 16 Ministries and 50 statutory boards, or 6.5% of the resident labour force.