As Singapore continues to grieve following the passing of Lee Kuan Yew, tributes have poured in from both sides of the employee/employer divide.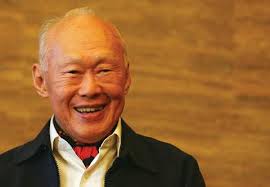 Singapore's labour movement has paid tribute to the man it credits as a "dear brother" to the nation's workers, while one large corporate has credited Lee Kuan Yew with being a driving force in attracting multinational companies to the city-state.
The
National Trades Union Congress
(NTUC) held an observance yesterday for the former Prime Minister and founding father of modern Singapore, who died from severe pneumonia in hospital just after 3.18am on Monday, aged 91.
A tribute event at the Singapore Conference Hall is also planned for Friday, with about 800 past and present union leaders, tripartite partners and members of the labour movement invited.
NTUC's president Diana Chia, secretary-general
Lim Swee Say
and deputy secretary-generals
Chan Chun Sing
and Heng Chee How were among those present at yesterday's observance, where members of the labour movement had their eyes closed and heads bowed for a minute of silence at 12pm.
"It is with heavy hearts and deep sadness that the labour movement learned of the demise of Mr Lee Kuan Yew," a statement signed by Chia and secretary-general Lim Swee Say said.
"To the National Trades Union Congress (NTUC), affiliated unions and all in the Labour Movement, it means the losing of the founding father of independent Singapore, and a dear brother to our workers."
As the first Prime Minister of Singapore, Lee championed a strong spirit of tripartism - bringing labour, management and government together, it said.
"Because of his care and concern for the people, countless workers have benefitted from fair treatment, higher wages and better conditions at the workplace."
Lee's involvement with trade unionism dated back to 1952, when as a 29-year-old lawyer working as a legal assistant in Laycock & Ong, he got wage increases for workers in the Postal and Telecommunications Uniformed Staff Union and went on to become the legal adviser to more than 100 unions and associations.
As the co-founder of the People's Action Party (PAP), he also forged a strong symbiotic relationship with the NTUC.
"Mr Lee Kuan Yew was a true fighter for our workers," the statement said.
"It is because of him that we, as a people, can lay claim to better jobs, better lives and brighter futures ahead.
"We will miss his selfless leadership and unwavering support to the unions and workers of Singapore that have steered the Labour Movement to where we are today. Our gratitude and respect for him is immeasurable. We will always remember him."
The union has released a 40-page special publication in his honour, outlining Lee's journey and involvement with the labour movement.
Meanwhile, Shell Companies in Singapore this morning issued a release expressing condolences to Prime Minister
Lee Hsien Loong
and his family.
"The eldest son of a Shell employee, Mr Lee had a long-standing relationship with Shell," it read.
"He was instrumental in getting his government of the day to attract multinational companies like Shell to locate their Asian headquarters in Singapore."
Lee also presented prizes at the inaugural Singapore Shell Traffic Games in 1958, and spoke at the company's 120th anniversary celebrations in 2011.