A committee discussion about standardising working hours has been derailed yet again with six employee representatives walking out in protest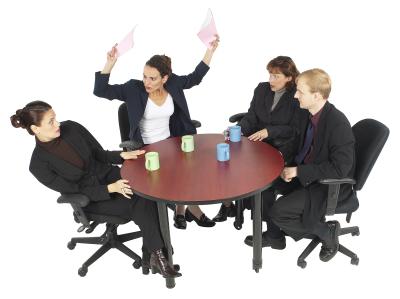 The debate about working hours in Hong Kong has experienced yet another hurdle with six union representatives storming out of a meeting.
The incident which occurred last Friday (27 November) involved a disagreement about the way in which legislation for working hours and overtime compensation was set. The six unionists disapproved of enforcing hours through work contracts saying there should be broader regulation instead.
Dr Leong Che-hung, committee chairman, said the government had not ruled out this type of regulation. He hoped the six unionists would return for the next meeting but also said the meeting would be held without them if they chose to remain absent.
One of the six who walked out was Chau Siu-chung, treasurer of the Federation of Hong Kong and Kowloon Labour Unions. Chau said the employer representatives had agreed to discuss the matter of legislating working hours but changed their minds on Friday to supporting contract working hours instead.
"The employer representatives backtracked on their promise and said there was no agreement," he told
South China Morning Post
. "We walked out because we feel that there is no point continuing the discussions without the agreement."
Leong refuted this, saying the committee proposed "contract working hours" after the first round of consultation in March. On this basis, they then agreed to discuss possible legislation to regulate standard working hours, he added.
"I really regret that the six employee representatives did not continue the meeting," he said. "I feel a bit disappointed. But I'm not losing hope and I wish they will come back for the next meeting."
A new framework for standard working hours was also discussed on Friday which involved employees with monthly salaries under HK$25,000 (S$4,500).
Under the proposed scenario, those who worked over 44 hours per week would be paid 1.5 times the standard hourly rate for each extra hour.
Initial analysis shows 38% of workers could potential receive an income boost of 10%. However, this could cost local bosses approximately HK$21.6 billion (S$3.9 billion) and turn profits into losses for a total of 10,000 businesses across the country.
Coming to an agreement on these matters has proved to be highly difficult. In October, six employee representatives
threatened to quit the same committee
unless more progress was made and the discussion about fully regulated working hours went forward.
Related stories:
Working hour debate sparks fractures in government committee
Revealed: Singapore industries who pay the most overtime
Key Employment Terms (KETs) – what you need to know