Critics question the company's commitment to an "independent" investigation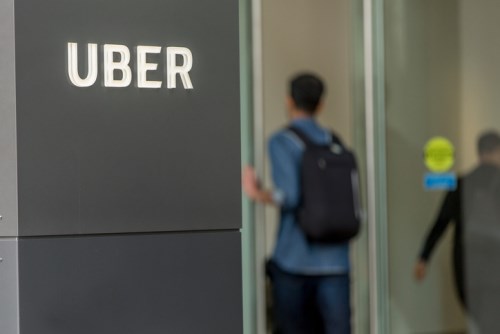 Uber
has selected a former law chief of the Obama administration to conduct an "independent" probe on sexual harassment and gender discrimination claims of a former software engineer.
Former US Attorney General Eric Holder with Covington & Burling law firm partner Tammy Albarran will review the allegations raised by ex-Uber employee Susan Fowler, as well diversity and inclusion at Uber more broadly, CEO Travis Kalanick said in a memo to employees.
"What is driving me through all this is a determination that we take what's happened as an opportunity to heal wounds of the past and set a new standard for justice in the workplace," Kalanick said.
Holder and Albarran will be joined by Uber board member Arianna Huffington, chief HR officer Liane Hornsey, and associate general counsel Angela Padilla.
In a blog post published last Sunday, Fowler claimed she was propositioned by her manager, and that human resources failed to do enough to address the incident.
"It was clear that he was trying to get me to have sex with him, and it was so clearly out of line that I immediately took screenshots of these chat messages and reported him to HR." She said HR and upper management said they "wouldn't feel comfortable giving him anything other than a warning and a stern talking-to," as he was a "high performer."
In another of Fowler's allegations, managers said the company wouldn't order leather jackets for female employees "because there were not enough women in the organization to justify placing an order."
Fowler said other women also experienced similar cases of harassment, and there was "sexism within the organization."
"What's described here is abhorrent & against everything we believe in. Anyone who behaves this way or thinks this is OK will be fired," said Kalanick on Twitter about the post.
Some 15.1% of employees across the company's engineering, product management, and scientist roles are women, he said in the memo. "[T]his has not changed substantively in the last year."
Uber's critics on social media have questioned the move to include Huffington, Hornsey, and Padilla in the probe. They point out that doing so defeats the purpose of an "independent" investigation. Holder's former chief of staff Margaret Richardson sits on Uber's Safety Advisory Board. She is also from the same law firm as Holder.
Huffington and Hornsey will be doing group and one-on-one listening sessions to get employees' feedback directly, Kalanick said.
"It is my number one priority that we come through this a better organization, where we live our values and fight for and support those who experience injustice."
Related stories:
Do 'beautiful' employees really get paid more?

How learning simulations can be used in the workplace