Two hot issues in Silicon Valley – the lack of diversity and the battle for talent – have collided at Twitter Inc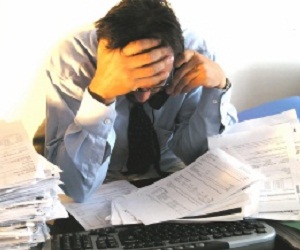 (Bloomberg) – Two hot issues in Silicon Valley – the lack of diversity and the battle for talent – have collided at Twitter Inc.
Less than a year after the Valley's male-dominated culture gained worldwide attention in a discrimination case involving the venture capital firm Kleiner Perkins Caufield & Byers, a similar suit against Twitter has also highlighted long-standing questions about how technology companies vie for employees.
Tina Huang, a former Twitter engineer, claims she was denied promotions and ultimately forced out because she's a woman – and that an old colleague from Twitter can back her up.
But the company's lawyer, Lynne Hermle – who successfully defended Kleiner Perkins in its high-profile fight with Ellen Pao – has warned the potential witness may have violated an employment contract with Twitter by helping Huang find a new job. Twitter says Huang's claims are baseless and plans to ask the judge to dismiss the suit.

D
iversity, hiring
The twin debates over gender diversity and hiring practices in the technology industry have been simmering for years, but they've rarely come together like this. While Pao's case failed to win over a jury, it did reveal an industry in which women often seemed relegated to secondary roles. Silicon Valley's hiring practices, meanwhile – including the use of so-called non-solicitation agreements designed to keep people from poaching former colleagues – have been the subject of intense scrutiny and court fights as companies compete for top prospects.
In her complaint, Huang says men dominated senior positions in the software-engineering group where she worked. After complaining to then-Chief Executive Officer Dick Costolo, she was placed on indefinite leave while Twitter looked into her claims. She resigned in May 2014.
Twitter has denied her allegations and has said that, at the time, women accounted for about 10 per cent of its technical staff worldwide, and 21 per cent of its leadership. The company has pledged to raise those figures this year to 16 per cent and 25 per cent, respectively. Twitter declined to comment on the case and Hermle didn't respond to requests for comment.
Huang said in a deposition that a former Twitter colleague, Sam Pullara, could support her discrimination claims. Pullara works at the venture capital firm Sutter Hill Ventures, where Huang is now an entrepreneur in residence.
'A distraction'
In September after Huang's deposition, Hermle wrote to Pullara advising him that he may have violated an agreement with Twitter to not try to hire away employees. Pullara declined to comment.
Huang's lawyer, Jason Lohr, said in an email that the question of the non-solicitation clause represented "a distraction from the fundamental claim in this case, which is that women are systematically denied advancement at Twitter".
Huang also said such agreements violate California law.
"Twitter has attempted to influence Ms. Huang's prosecution of this case by threatening to enforce a non-solicitation clause," according to Huang's filing last month.
Expanded class?
Huang is seeking to add the issue of the clauses on behalf of all Twitter employees in California, as well as to expand the sex-discrimination claim to cover all women who worked in the software engineering group in the year before Huang filed her complaint.
Hermle told the court that adding non-solicitation agreements would make the case "massive".
Neither side offered any specifics on how many employees might be affected if either of the classes were allowed.
In the August deposition, Hermle questioned Huang on her post-Twitter career and Pullara's role in it, according to filings associated with the case. She noted that Pullara and Huang had signed contracts barring them from soliciting Twitter employees for 12 months after leaving. Hermle asked Huang whether she was aware Pullara had such a contract, and whether her discussions with him about top women engineers at Twitter breached her own obligations.
'Re: Contract breach'
Hermle then wrote to Pullara in September, saying he encouraged Huang to leave Twitter and join a company called Bitmoon, later known as Sigma Computing and one in which he had a financial interest. Her letter, bearing the subject line "re: contract breach," said his communications with Huang may have violated his agreement and that he should retain any documents related to solicitations of Twitter employees.
"Your electronic exchanges with her regarding your intention are quite clear," Hermle wrote. "Twitter is currently investigating your potential solicitation of other Twitter employees and/or your assistance in the solicitation of such employees during the period you agreed not to do so."
The case is Huang v. Twitter Inc., CGC-15-544813, California Superior Court (San Francisco).
Related stories:
Tech giant commits lay-off sacrilege
Twitter's latest perk slammed for gender bias
Ellen Pao lost – but women are the real winners