One transport company is trying to woo additional recruits by going the extra mile with their compensation and benefits package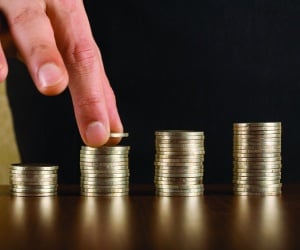 UK-based bus operator, Go-Ahead Singapore, has shaken up the transport industry by offering incentives that go above and beyond its competitors.
The move adds a new element into an already fierce industry battle with Go-Ahead, SBS Transit and SMRT fighting for the top candidates.
At a press conference yesterday (15 February), the operator said it will offer a number of benefits to new hires. These include free public transport and an annual allowance to be used on health & wellness, learning & development or leisure programs.
New bus captains will be given an allowance of S$430 while captains with more than ten years of experience will receive S$830.
The company aims to bring in about 700 bus captains for its 25 routes with the recruitment drive starting this month.
"Our employment package [that we] have put together is very attractive," said Nigel Wood, managing director of Go-Ahead Singapore, at the press conference.
The firm is currently in negotiations with the Land Transport Authority (LTA) to seek out the best way to offer staff free public transport on both buses and MRT.
Go-Ahead salaries are also above its competitors with bus captains receiving a basic starting wage of S$1,865 a month. They can receive up to S$3,000 if they work overtime.
Bus captains at SBS Transit receive a starting pay of S$1,775. SMRT declined to comment about the salary offered.
In addition to this, experienced captains joining Go-Ahead will receive a S$2,000 sign-on bonus.
Employees who stay with the firm for more than 14 months will receive a one-time S$1,000 retention bonus.
There are also additional performance-related bonus payments offers with drivers being evaluated on a number of metrics including the safety, reliability and comfort while on the road.
Finally, female employees covered under the Child Development Co-savings Act will be offered 26 weeks of paid maternity leave while those not covered will be given 16 weeks.
All staff members will also be given two days of eldercare leave per year.
Related stories:
Aggressive hiring shakes up the transport industry
Experts call for new incentives on flexible work, parental leave
Are benefits the new bonus?