The Singaporean food manufacturing and hotel industry have received new transformation plans to be more 'manpower lean'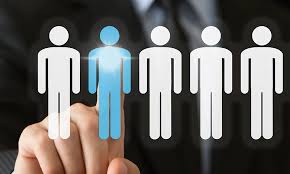 Workforce Singapore
(WSG) is at the centre of two transformation plans set out for the food manufacturing and hotel industry in the country.
In collaboration with NTUC U Associate, Singapore Institute of Food Science and Technology and food manufacturing company Faesol, programmes have been set up to equip employees "with skills to take on higher value roles like product development specialists and food technologists".
To date, 13 companies have already participated in the programme and of those, nine have already come up with innovative products, according to a report by
Channel News Asia
.
"WSG is in further collaboration with SkillsFuture Singapore and SPRING Singapore to co-develop a Skills Framework to provide a common reference of current and emerging skills required for individuals, employers, and education and training providers for the food manufacturing industry," they said.
It was also reported that they will remain in close coordination with key stakeholders to help enhance the existing talent pool.
Transformation plans for hotel industry
The hotel industry is also set to benefit from a transformation plan, dubbed the 'Lean Hotel Initiative'.
WSG, the Singapore Tourism Board, and McKinsey and Company have developed a four-month programme meant "to guide hotels in identifying and implementing productivity initiatives".
Sixteen hotels are expected to participate in the programme as well as the creation of 200 new PMET jobs each year until 2020.
A job redesign for rank-and-file employees for better wage and career progression is also in the pipeline.
"We need to innovate service modalities to better engage guests," said Minister for Trade and Industry (Industry) S Iswaran.
"On the manpower front, our ageing workforce and changing aspirations of jobseekers necessitate the adoption of the productive and manpower lean business models to sustain growth."
Related stories:
New programme launched for 'progressive employers'
Two new SkillsFuture awards announced
MOM to offer financial support to companies employing older PMETs