At yesterday's G20 meeting in Beijing, the Minister for Manpower discussed three urgent priorities for business and HR including 'cobotisation'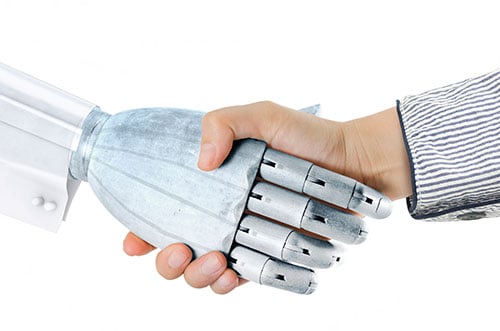 "Singapore fully supports the emphasis on innovation and inclusive growth and the focus on generating adequate job opportunities, enhancing employability and securing decent work for all."
Speaking at the 2016 G20 Labour and Employment Ministerial Meeting in Beijing, China yesterday (12 July), Minister for Manpower
Lim Swee Say
outlined three urgent priorities for businesses in light of current uncertain global economic growth, job-skill mismatches and high youth unemployment.
Tradition vs. innovation
"First, tradition should not be the enemy of innovation," he said. "We need to transform faster today to create new industries, new enterprises, new jobs, new careers so as to realise our vision of an innovation-driven global economy of tomorrow."
He encouraged businesses worldwide to learn from each other and share innovative ideas to grow momentum among the global community.
Cobotisation
Lim also warned that growth that is driven by innovation should not be pursued at the expense of growth that is inclusive. Instead, the focus should be on both man and technology.
"To illustrate, robotisation is clearly a sound strategy. It can help improve productivity, strengthen competitiveness and generate profit and growth for businesses," he said.
"But if carried to the extreme, robotisation can also potentially lead to large-scale displacement of workers, job loss and jobless growth."
However, he added that rejecting the use of robots in the workforce is not the way forward either; instead, business and HR should tackle workplace redesign so staff and robots can function together side-by-side.
"Some call this the mindset of 'cobotisation' – robots and workers working together as co-workers.
"By doing it right, we can have the inclusive outcome of getting the most out of the use of technology and at the same time making jobs more skillful, productive and meaningful for the professional, manager, engineer, technician and general workers at large."
This inclusive attitude should also encompass employees of all skill levels and ages, he added.
Skills of the future
Lastly, Lim said that transformation in both industry and jobs should occur along with the transformation of skills and the workforce.
"We must equip our workers with the skills of the future so that they can take on the jobs of the future. We must also help them to become more re-skillable and mobile, recognising that lifelong career conversion will become more widespread in the future economy."
He pointed towards Singapore's current efforts to provide workers with skills relevant for the future in all areas from managing technology to managing the new workforce.
"Under a nationwide SkillsFuture initiative, we aim to inculcate in our people the mindset of lifelong learning, from pre-employment education to in-employment training.
"Human capital is and will continue to be our most valuable asset. We are determined to enhance the lifelong employability of our workers, helping our people to adapt and grow, and prevent any potential widening of job-skill mismatches as we move faster into the future."
Related stories:
May Day speeches target key HR issues
'Tighter belts need slimmer companies' – Manpower Minister
MOM pushes for enterprise "transformation"