A new study explains how using a second language actually makes decision-making easier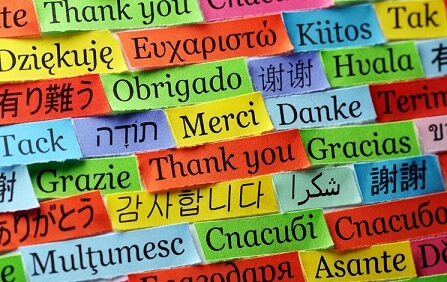 Negotiations and conflict resolution in the workplace are essential, and often taxing, parts of the HR job. But a new study suggests an interesting way to streamline the process: Speak a different language.
A team of researchers from the University of Chicago found that, using a language other than one's native tongue makes people less susceptible to cultural influences, such as violating social taboos, that can interfere with making utility-maximizing choices.
"Your native language is acquired from your family, from your friends, from television," said lead author Sayuri Hayakawa. "It becomes infused with all these emotions." By switching to a second, learned language, people bypass these emotional connections, making it easier to assess situations more objectively.
Hayakawa's team found that "speaking a foreign language slows you down and requires that you concentrate to understand". This results in a more deliberative frame of mind.
English has long been the predominant language in Singaporean homes, with 36.9% of residents over five years old using English (against 34.9% using Mandarin). But according to a Department of Statistics report, 73.2% are literate in at least two languages, a figure that's been steadily increasing since 2000.
In light of the University of Chicago report, this rise in bilingualism in Singapore may help in making future workplace relations easier. According to the research team, applications of this new finding are endless, allowing executives or managers to choose a language based on their needs.
Among these applications, the team looked to the ongoing political tensions in Israel and whether the parties in a peace negotiation assess the same proposal differently if they see it in their own language or the language of their negotiating partner.
Similarly, Boaz Keysar, the research team's supervisor, is interested in looking at whether language can be usefully considered in decisions made by doctors speaking a foreign language.
"You might be able to predict differences in medical decision-making depending on the language that you use," he said. "In some cases you might prefer a stronger emotional engagement, in some you might not."
Related stories:
Six ways to help employees get along better
How can HR attract Singaporeans working abroad?