According to the Ministry of Manpower's Labour Market First Quarter 2016 report, a significant percentage of these redundancies were PMETs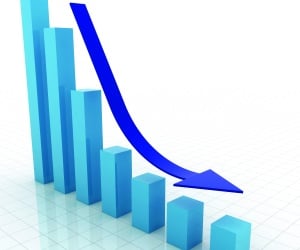 There were 4,710 redundancies in the first quarter 2016 – a decrease from the 5,370 made redundant in the fourth quarter of last year.
According to the Labour Market First Quarter 2016 report released by the Ministry of Manpower (MOM) yesterday, 71% of those made redundant were professionals, managers, executives and technicians (PMETs).
Broken down by industry, 54% of all redundancies were from the services sector with 13% from professional services, 11% from wholesale trade and 9% from financial services.
Manufacturing accounted for 38% of redundancies with construction taking up the remaining 8%.
An additional 920 workers were placed on a short work-week or temporary layoff in Q1 2016. This was higher than a quarter ago when 810 employees were in similar circumstances.
The bulk of these (57%) were from the manufacturing sector. Services accounted for 28% while construction accounted for 15%.
Out of those made redundant in Q4 2015, only 46% re-entered employment by March 2016. This is the lowest rate since June 2009 with the hardest hit demographics being those with post-secondary, diploma or professional qualifications.
Additionally, the seasonally adjusted recruitment rate remained unchanged at 2.4% while the resignation rate decreased from 1.9% in Q4 2015 to 1.8% in Q1 2016.
MOM defines the recruitment/resignation rate as the total number of people who have been recruited or who have resigned in a month divided by the average number of workers in the establishment.
Other figures of interest from the labour market report for the first quarter include:
Employers worked an average of 45.5 paid hours per week
Paid overtime per employee decreased slightly to 3.3 hours per week
Overall unemployment rate stayed unchanged at 1.9%
Resident unemployment rate dropped from 2.9% to 2.7% from last quarter
Citizen unemployment rate dropped from 3.0% to 2.6% from last quarter
Total employment grew by 13,000 in first quarter of this year
Related stories:
MOM releases 2015 wage practices report
MOM unveils redundancy stats for 2015
MOM releases labour market stats for 2015