Internship opportunities in the HR profession could be one way of improving the industry in Singapore, a new study has found.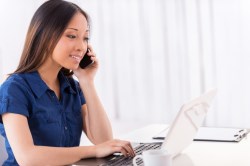 The HR industry in Singapore needs a shake-up, a new government-commissioned study has found.
The study – commissioned by the
Singapore Workforce Development Agency
, the Ministry of Manpower,
International Enterprise Singapore
and SPRING Singapore and conducted by KPMG – surveyed 95 stakeholders, 831 companies and close to 2,300 students in eight countries.
The findings released on Tuesday revealed three key recommendations to improve the HR industry in Singapore.
The first was to develop interventions to bolster interest about the HR profession amongst young graduates in Singapore by way of a national HR professional certification.
The second recommendation included the strengthening of the education and training infrastructure for HR professionals – for instance offering more HR scholarships and internship programmes to build a talent pipeline and enhance the prestige and attractiveness of the profession.
Currently, MOM offers a National Human Resources Scholarship, which allows HR professionals a path towards an industry leadership position where their HR expertise will be highly valued.
The third was to create and improve shared industry infrastructure to facilitate access to HR services and expertise.
All three aligned with the ethos of SkillsFuture, which aimed to promote greater employer recognition for skills mastery and skills-based career development pathways.