Two leadership experts discuss what they have dubbed the 'Three Imperatives of Leading and Managing'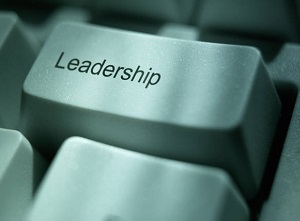 According to Linda A. Hill, professor at Harvard Business School and author of
Becoming a Manager,
and Kent Lineback, co-author of
Collective Genius: The Art and Practice of Leading Innovation
– who also has many years' experience in management, executive business and government – there are three key practices managers should be engaging in on a daily basis.
They discussed these practices in a recent
Harvard Business Review article
.
"[Managers] spend most of their time solving unexpected problems and making sure their groups do their work on time, on budget, and up to standard," they said.
"They feel desperately out of control because what's urgent – the daily work – always seems to highjack what's important: their ongoing work as managers and leaders."
Hill and Lineback went on to outline what they call the 'Three Imperatives of Leading and Managing', which are "substantial and fundamental to one's ability to function effectively as a leader".
The Imperative: Building trust
According to Hill and Lineback, successful leadership stems from having the ability to influence others – and trust is the foundation of this ability.
"You cannot influence anyone who does not trust you," they wrote.
"Thus the manager must work to cultivate the trust of everyone they work with. They do this by demonstrating the two basic components of trust: competence and character."
Competence, Hill and Lineback argued, doesn't mean being an expert in everything the team does; it simply means understanding the team well enough to make solid decisions about it, and having the courage to ask questions in areas where they are less knowledgeable.
Meanwhile, character means basing decisions and actions on values that go beyond self-interest, and truly caring about the work – and the people doing the work.
"
If people believe in your competence and character, they will trust you to do the right thing," they said.
The method
Hill and Lineback said that effective leaders build trust by:
Taking the opportunity to demonstrate their ability as they complete their daily work
Asking knowledgeable questions
Offering insightful suggestions
"They use daily decisions and choices to illustrate their own values, expressing their concern for those who work for them or those for whom the group does its work," they said.
"They reveal themselves, but not in an egotistical way, showing what they know, what they believe, and what they value – and in doing this, they show themselves to be trustworthy."
The Imperative: Building a 'real' team
"An effective team is bound together by a common, compelling purpose, based on shared values," said Hill and Lineback.
"In a genuine team, the bonds among members are so strong that they truly believe they will all succeed or fail together and that no individual can win if that team loses."
They added that smart leaders ensure all the elements that create a real team are in place – purpose, values, and rules – and then manage through the team.
"So instead of saying, 'Do it because I'm the boss,' they say, 'Do it for the team,' which is a much more powerful approach," Hill and Lineback advised.
The method
According to Hill and Lineback, strong leaders build teams by utilising problems and crises that arise from the daily workload to remind team members of their purpose, and of what their team should value most.
"They explain their decisions in these terms," they advised. "They immediately call out team members who violate a rule of engagement – treating each other disrespectfully, for example – or who place their interests above those of the team.
"And since the rules apply to all members, including the leader, they ask team members to hold the leader accountable if she ever forgets one of those rules."
The Imperative: Building a network
Hill and Lineback wrote that every team depends on the support and collaboration of outside people and groups.
"Effective group leaders proactively build and maintain a network of these outsiders, which includes not just those needed for today's work but also those that the group will need to achieve future goals," they said.
"This is without doubt the imperative that most troubles new managers. They think 'networking' is manipulative organisational politicking that requires them to pretend they like people just because they want something from them.
"Building a network can be politicking but it need not be if they do it honestly, openly, and with the genuine intent of creating relationships that benefit both sides."
The method
Hill and Lineback said that networks are built by taking opportunities afforded by routine activities to build and maintain relationships with colleagues outside their group.
These opportunities could arise anywhere, from departmental meetings to a chance meeting in the lift.
"[Strong leaders] consciously approach problems that involve another group leader in a way that both solves the problem and fosters a long-term relationship," said Hill and Lineback.
"They proactively share information with outsiders who would benefit from it. They encourage their group members to take the same approach when they deal with outsiders."
Related stories:
Why leaders must be 'SMART' to succeed
Bursting the bubble of unresponsive leadership
How to improve leader agility