When it comes to recruiting and developing new staff, are you doing everything you can? Here are three methods HR may be missing out on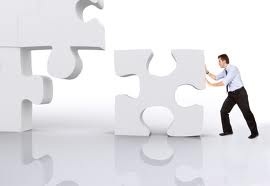 To forge real relationships between firms and potential candidates, HR has to be proactive in their talent acquisition strategies and align the needs of the organisation with the values and aspirations of future staff, says Anika Grant, managing director for human resources, ASEAN and Asia-Pacific at Accenture.
In a recent interview with
HRD Singapore
, Grant highlighted three strategies in which firms could attract the best candidates.
Make use of employee ambassadors
By instilling a culture of talent ownership, Grant says employees will start to see themselves as ambassadors of the company.
"We believe part of everyone's job should be sourcing and attracting the best talent there is. Talent spotting becomes a natural, on-going activity that involves everyone from the most junior employee to top leadership, and most definitely not just HR."
Host workshops to scout out potential candidates
Businesses should get creative when it comes to talent acquisition, Grant says. Workshops are an effective way to bring in high potential individuals from universities, schools and other areas and should be tailored to the specific needs of the firm.
From hackathons that showcase technical skills to workshops for young women that promote greater gender equality, there are a number of options open to local organisations.
"The talent acquisition strategy needs to be fit for purpose for the different businesses," Grant said. "One size or one method does not fit all … we need to understand our target audience, play to their unique behaviours and address their values and aspirations."
Craft a consistent employer brand
"HR needs to partner with marketing to ensure [the business'] identity as an employer is differentiated and highly valued by [its] target talent," Grant explained.
"What is needed is a carefully executed recruitment marketing campaign, leveraging technology and multiple marketing channels. To really benefit, it is important that the identity is authentic and consistent throughout the organisation."
Grant says that from the first step of the candidate experience all the way through the employee lifecycle, firms should deliver a consistent experience. Those opting for something less will dilute the employer brand and weaken their talent acquisition prospects.
Related stories:
Recruitment vs talent acquisition: Is there a difference?
Why you hire who you do – and how to do it better
Why you should be actively seeking a diverse workforce