Do you feel your compensation doesn't reflect your strategic value to your organisation? We talked to a top recruitment expert about his tips for more effective salary negotiation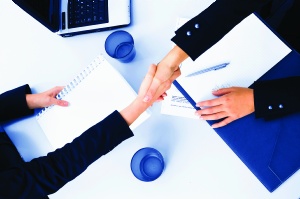 "An important element of job satisfaction is being paid what you're worth – but when it comes to negotiating a pay rise, people are often plagued by fear or self-doubt."
Overcoming this obstacle is crucial to taking control of your career, Sebastien Hampartzoumian, senior managing director of PageGroup Singapore & India, said.
"In our experience, the biggest mistake professionals make is not proving how their value surpasses their current pay packet."
In order to secure a pay rise, senior level HR professionals have to clearly quantify their contribution to the firm and build a bulletproof case for why they deserve more, he added.
To do this, he suggested the following three preparatory techniques:
1) Gain an understanding of your market value
To do this, research the financial performance of the company, its recent staff movements, and current industry conditions, Hampartzoumian suggested.
"This will help you to better understand the company's position and anticipate potential objections when negotiating your salary."
2) Ask confidently for what you want
It will also help to emphasise your key achievements in the role, he added.
3) Consider alternative benefits as a backup
If a pay rise is out of the question, bringing up other options such as additional holidays or a bonus when meeting KPIs can ensure both parties walk away with a positive outcome.
Successfully negotiating your salary takes preparation and careful consideration, he stressed. To properly maximise your chances, understand your market value and determine beforehand what the minimum and ideal salary would be.
"Employers respect applicants who are hard but fair negotiators," he said.
Furthermore, those who negotiate well for themselves showcase skills which employers may feel put you in a strong position for the role, the team and the company.
Related stories:
The power of 'if': secrets to successful negotiation
The one skill that will increase your power and influence in HR
Have HR salaries increased since last year?