Are your annual reviews seen as merely administrative or even punitive? HRD talks to two industry experts about how to make your reviews far more effective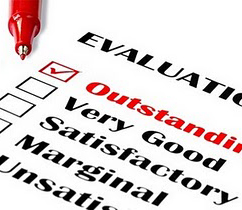 "Frankly, we were not very surprised when Harvard Business Review reported that by early 2015, around 30 large companies, representing over 1.5 million employees, ditched their annual performance reviews," Karen Leong and Mukul Deva, directors at Influence Solutions, told
HRD
.
These firms have chosen alternate systems – a positive move which actually helps people grow and improve results within the organisation, they said.
The pair spoke about one of their clients, an MNC, which had moved away from the traditional review process.
"When we asked why, they shared that the annual performance review had become more of an administrative, and in some cases, a punitive tool."
After switching to monthly conversations between the managers and those below them, the firm found that each employee was helped in three key areas: where their performance currently stood, where it needed to go, and what support or training they required to get there.
"We are delighted to share that shifting to well-shaped, brief, monthly conversations has helped this client and many others make their performance management system very positive, proactive and robust," they said.
When asked what HR could do to get the most out of the performance process, Leong and Deva highlighted three key areas of focus.
1. Offer proactive, regular feedback
While annual reviews are helpful in measuring the performance of an individual, they are not very effective at helping that person get better at their job, they said.
"Performance enhancement is better achieved by managers having brief, but regular (say, monthly) one‐on-one development conversations with their team members."
These discussions enable managers to guide team members by charting their progress, eliminating hurdles and ultimately improving performance.
2. From judgment to development
"Shift the focus of the conversation – from judging past performance to helping employees develop and enhance their results in the coming months," said Leong and Deva.
By aligning both personal and organisational goals, team leaders will find it easier to motivate their team and drive better results.
The performance review should also be a two-way conversation, they added.
"Managers should ask questions to better understand what's important to their people, how they are doing, and what guidance they need to achieve performance milestones. The result will invariably be greater morale and higher engagement."
3. Train managers to lead
Finally, Leong and Deva said that many managers don't know how to lead effective discussions with staff during performance reviews.
"We work with many organisations to help their managers have powerful review conversations," they said. "These will always significantly impact the performance (and lives) of the people they manage."
Related stories:
Are your assessment tools to blame for poor talent management?
Two questions to ask before scrapping performance reviews
Forget the appraisal – let's just talk