Within the competitive HR industry, what will help you stand out from the crowd and secure that next promotion?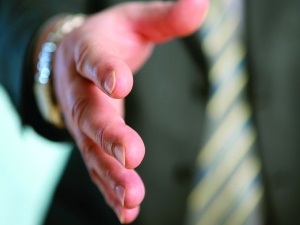 Forward-looking HR managers who can show that they're good at anticipating future trends are more likely to be promoted than their colleagues, according to one management consultant.
Desmond Tan, consulting director at DDI Singapore, told
HRD
that the ability to anticipate future HR needs is a key attribute that senior HR directors consider when making promotion decisions.
As an HR manager, how can you show that you're forward-looking? According to Tan, working closely with senior management to collect and analyse all available data to make smarter predictions about the future will stand you in good stead.
"The first step … would be to become more knowledgeable and self-aware in using talent analytics. Analytics provide the data to more accurately predict talent needs as well as determine solutions to close any talent gaps," he said.
Getting yourself in a position where you're working alongside senior management from the beginning of any strategy development is also a good idea if you're looking to catch the eye of the CHRO or CEO.
"When HR gets involved early in an organisation's strategic planning process, they are three times more likely to have stronger leadership bench strength and over six times more likely to have exhibited strong financial performance than organisations in which HR's involvement in the planning process occurs late or is non-existent," Tan said.
He also advised HR to avoid the use of technical 'management jargon', and instead focus on the language of the business.
Related stories:
Should all employees be encouraged to chase leadership?
Could reverse mentoring work for your company?
Five signs you're an HR pushover