The summer is ending; the nights are drawing nearer – it can mean only one thing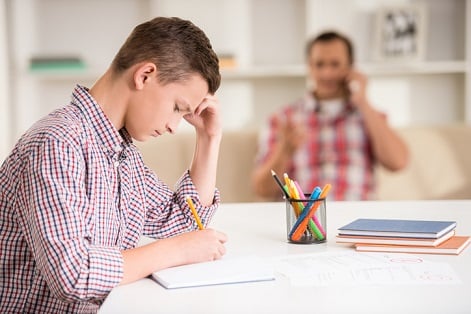 The summer is ending; the nights are drawing nearer – it can mean only one thing. School's back and the vacation is officially over.
As parents everywhere begin the inevitable battle of wills against their little darlings, you'd be forgiven for panicking at the thought of balancing a full-time job and the duties of a care-giver. A recent study from the Pew Foundation found the number of working mothers has increased – however, 74% of those questioned said the rising figure of working moms makes it harder for parents to raise the children.
But why? In today's age where quality is key and inclusivity rules supreme, can HR really get away with not supporting their working parents? We spoke to Jamie Hoobanoff, founder of The Leadership Agency, who gave us her take on the sensitive issue.
Get the basics right
"Here at The Leadership Agency, we work almost exclusively in the start-up tech community," she told HRD. "As such, we're focused on any organization in their seed round, pre-IPO. It's essential to be flexible when it comes to the needs of your employees – and this really does extend to types of leave you offer. And whilst start-ups have the ability to be nimble when it comes to flextime, larger grounded organizations may not."
The rule of thumb, whether you're a start-up or a huge enterprise, is to realize that parental leave doesn't mean maternity leave anymore. Parental leave encompasses all genders – as such it's a benefit we should be pushing. It's reflective of the need for diversity; encouraging women to have flexibility in both their private and professional lives, whilst also allowing men to stay at home with their new child.
Take inspiration from big leagues
Jamie suggests creating a leave program that's universal – and ensure it doesn't just apply to one gender, but it's inclusive of both.
"In Colorado, for example, they're piloting a four-day school week. That will fundamentally change organizations' approach in general, either through increasing flexible working hours or providing day care subsidy."
Jamie's referring to Colorado's School District 27J, where teachers and pupils will only attended classes Tuesday through Friday. The added days off will be provided for with an additional $30 of childcare – according to the district.
Speaking to local press, Tracy Rudnick, public information officer of 27J, added: "A three-day weekend for educators may be a perk since they are unable to receive significant salary increases. This new schedule appeals to teachers because their professional development is built into their day."
And large organizations are seemingly making a concerted effort to help their working parents too. Recently, Aviva, the multi-national insurance giant, announced that all Canadian employees will be eligible for paid parental leave.
"It's time to equalize parental leave and create a level playing field for men and women who want to take time out from their career to spend with their family," added Sarah Morris, chief people officer at Aviva. "This will transform the first year of parenthood for many families, giving them the opportunity to spend precious time together."
Offer the right kind of help
One quarter of new mothers return to work just 10 days after giving birth. And whilst that worrying statistic may seem like a display of work ethic, it's actually a damning sign of the high-pressure times we're in.
It's all well and good giving employees the option of working flexibly, but in order to take your initiatives to the next level considering offering benefits within the organization. Simple add-ons such as dry-cleaning services, grocery delivery, and car repairs go a long way in helping your busy working parents.
However, be careful not to air on the side of quirky with these perks – or offer trivial 'cool' benefits that don't offer much substance. No one is expecting a small company to offer Netflix's 'unlimited parental leave', or Twitter's 'paid bonding time' package; but you can make a real difference simply by adding flextime to your culture or rolling out a few childcare vouchers.
The old adage of 'don't ask, don't get' is utterly moot here. Don't expect your employees to come to you and tell you how HR can make their lives easier. Instead, take the initiative. Either through company-wide surveys or one-on-one meetings, ask the working parents in your organizations what they'd like to see in regards to a parental package.
Measuring the bottom line
These parental benefits might seem fantastic in an idealistic world, but how much are they actually costing companies – both in terms of lost productivity and wages?
Well, a report from the Center for Economic and Policy Research found that the majority of business' bottom lines are not impacted by paid parental leave.
The vast majority of those asked said that it had either a positive or no impact on morale (99%), performance (91%), profitability (91%), productivity (89%) and turnover (93%). Results you could say are indicative of the gender fluid world we live and work in.