The Trans-Pacific Partnership is set to bring about some major global changes if ratified. Is HR ready for this? What can be done to best prepare your firm?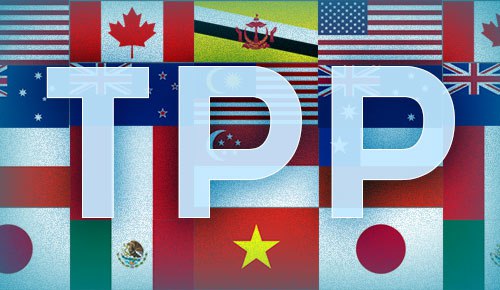 With details of the Trans-Pacific Partnership (TPP) now released, it is time for businesses to look forward and prepare for any changes that emerge if the agreement is ratified.
So how will this affect HR in Singapore?
HRD
talked to Susan de Silva, partner at Bird & Bird and employment law specialist, about what the TPP meant and what employers could expect in the future.
"The broad principles of the TPP agreement on labour are aimed at enhancing workers' well-being and business and economic competitiveness for big businesses and SMEs alike," de Silva said.
At a basic level, the TPP recognises fundamental labour rights related to collective bargaining, health & safety, and the elimination of discrimination.
Each of the 12 member countries will also have to cooperate in a number of areas, de Silva added, including jobs creation, human capital development and workplace practices.
"With the expanded markets which the TPP offers to Singapore's goods and services, the TPP may well positively result in the need for more jobs, skills and output from Singapore," de Silva said.
"The impacts may be felt in fine-tuning existing labour policies already in place in Singapore to further balance employers' wish for flexibility with the need to attract and retain talent in Singapore companies."
For instance, employers will have to look at possible legislation changes for workplace practices such as minimum wage policies and anti-discrimination protection. The TPP has committed to establish a minimum wage for all workers under the agreement – something that Singapore's current system is yet to align with.
As for HR, de Silva said there may be a need to "come up to speed on employment requirements and norms beyond the traditional Singapore & APAC [regions] into territories on the other side of the Pacific including Peru, Chile, Mexico, the US and Canada".
She recommended staying in tune with news on prospective changes, possibly even acting before time to remain compliant.
"Ahead of the TPP ratification, companies who are able to do so … may well wish to implement their own progressive workplace policies to be ready for the TPP," de Silva added.
The pros and cons of the TPP are currently being discussed by all affected governments and has yet to be passed. Ratification is hoped to occur in the next three years, de Silva said.
Related stories:
Will an uncertain future spell doom for HR?
What does 2016 hold for the HR job market?
Seven things HR should be doing in S'pore's technical slowdown